Empires built on free code aren't cheap
Starting up is cheap. Success is expensive
Open...and Shut Five years ago, Joe Kraus declared that it was a "great time to be an entrepreneur." In the midst of dwindling hardware and software costs, among other things, it's never been easier to start and scale a company.
Or so the reasoning goes.
It's undoubtedly true that startup costs have gone down. Ironically, this comes at the very time that venture capitalists are sitting on mega-funds that must disburse ever greater investments. According to the PricewaterhouseCoopers Money Tree survey, the average seed deal size has actually climbed to $5.4m, up from $4.0m in the fourth quarter of 2009. Across all stages of investment, National Venture Capital Association data suggest that average investments are roughly constant since 2007.
If startup costs are lower, apparently VCs and startups didn't get the memo.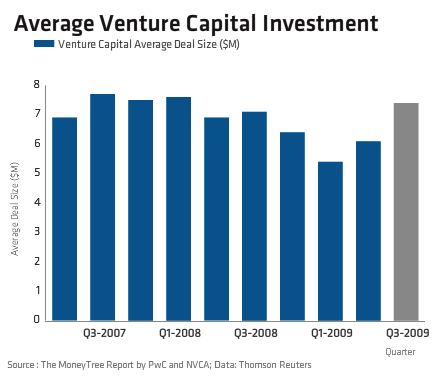 Regardless of how startup costs have (not) influenced VC investing, the cost of scaling a company may actually have gone up.
Consider Facebook. Like its web peers, Facebook uses a ton of open-source software. While ostensibly free, to make projects like Linux work for its purposes, Facebook heavily customizes them. While the company may not buy as much software, it ends up writing or customizing quite a bit of code.
That's not cheap.
More costly still, however, are all the data centers required to be a player on the web. Facebook has to run all that open-source software somewhere, and does so in its own custom data center and leased space within others' data centers. Twitter just announced its first data center. Google? Its data centers are legion.
Unfortunately, it's often easier to gain popularity on the web than it is to actually monetize that popularity, which means that many entrepreneurs may find success more expensive than failure.
Unless you're YouTube, of course. YouTube spent $11.5m to earn just $5m in its first 18 months. Of course, it then sold to Google for $1.65bn, so it's a reasonable to assume YouTube's founders and investors aren't crying over its lack of profitability. And neither is Google, which continues to throw cash at YouTube's unprofitability.
Perhaps only a few will have the resources necessary to build out the data centers necessary to scale out significant web services, a point writer Nick Carr makes. He argues that things like capital intensity and scale privilege very few players, leading to serious market concentration on the web and in cloud computing.
In sum, we seem to be entering an age when it's dirt cheap to start a company, but still expensive to scale one. Sure, it's cheaper in the short term to outsource your data center to Amazon or Microsoft, but ultimately the Facebooks of the world aren't going to outsource their crown jewels to a third party.
Those crown jewels? Operation at scale, which is always going to be expensive to acquire and manage. ®
Matt Asay is chief operating officer of Ubuntu commercial operation Canonical. With more than a decade spent in open source, Asay served as Alfreso's general manager for the Americas and vice president of business development and he helped put Novell on its open-source track. Asay is an emeritus board member of the Open Source Initiative (OSI). His column, Open...and Shut, appears every Friday on The Register.
Sponsored: Minds Mastering Machines - Call for papers now open