The E-PL1 records AVI movies in HD at 1280 x 720 and in SD at 640 x 480, both at 30 frames per second. Maximum recording time is 7 minutes in HD and 14 minutes in VGA or 2GB maximum file size. The E-PL1 lets you shoot movies in Program or Aperture Priority mode or gives you complete control over exposure in Manual mode. It also allows the use of a zoom lens while filming. The newly introduced C-AF + TR focusing mode can be used in movie mode with very good results. Even thought the built-in mic you there is an option for a stereo audio adapter and an external mic.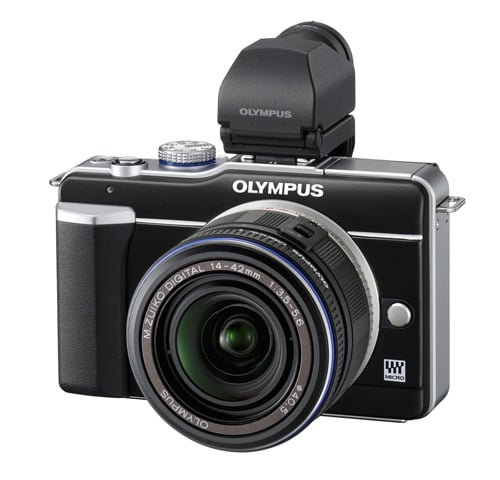 Arguably, the best hybrid compact around
The E-PL1 comes with a HDMI port with CEC control and uses SD memory cards. The BLS-1 lithium-ion battery used by the E-PL1 has a decent if not brilliant life with a rated 290 shots, which is considerably shortened if you make extensive use of the Art Filters or video recording.
Verdict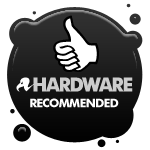 With the E-P1 and E-P2 Olympus was targeting the enthusiasts and the serious photographers who were looking for a lighter and smaller alternative to a DSLR. The E-PL1 reflects a market shift by Olympus as it is aimed at the beginner and the compact owner who wants to upgrade to an interchangeable lenses system. This shift is reflected in the lower price, simplified interface and reduced features. This is in-line with Panasonic's offering of the DMC-G10 as a cheaper alternative to its DMC-G2. Being a Micro Four-Thirds model, the G10 is a direct competitor, but the E-PL1 is a good deal smaller and lighter. Indeed, if you're looking for an affordable, versatile compact hybrid, the Olympus E-PL1 is about as good as it gets. ®
More Camera Reviews…

Leica
M9
Samsung
NX10
Canon
Powershot G11
Panasonic
Lumix
DMC-GH1

Olympus PEN E-PL1 Micro Four-Thirds camera
Affordable, Micro Four-Thirds camera with HD video.
COMMENTS
Bad layout
Having 6 pages of photos in between the 1st and last section of the article is dumb.
Having the specs of the camera on page <random> instead of page 1 or 2 is dumb.
Having a 9 page article with no section descriptions to help me jump to the section I want ... is dumb.
Nice camera. :-)
It was all going so well...
...until I got to iEnhance mode. I have promised myself never to possess anything that starts with a lower case 'i'.
OK...
For shooting people indoors the kit lens is a bit pants, but as you can change the lens then this is not necessarily a problem. Bear in mind though that this is not a 'proper' DSLR, so if you are used to shooting with APS-C or full frame digitals then you may be disappointed. However if you are used to typical compacts (like I was) then this camera will be a revelation. However for shooting indoors get a faster lens - the panasonic 20mm F1.7 pancake (equiv to 40mm on a film SLR) is great but may be too wide for you. Unfortunately there is not much else out there in fast native micro 4/3 lenses, but with an adaptor you can fit 4/3 lenses,and if you dont mind manual aperture/focus only then you can fit almost any SLR/DSLR lens - again with a suitable adaptor. This is great if you already have a (D)SLR lens collection.
Re: How good are these things?
I replaced my Nikon D70 with a Pana GF-1 micro 4/3 with a F1.7 pancake lens, a decision driven by portability and movie support.
Great for lowish light indoor portrait shooting. The limitations are more outdoors in bright light - the screen washes out, so you really need the electronic viewfinder which adds bulk and cost. Otherwise, the main disadvantage is that if I wanted a fast zoom which handles HD video, I'd apparently need need to spend £650+ on the "lumix g vario hd" lens.
Sensor Sizes
Tiny compact sensors can't do everything something like a micro 4/3 sensor can do, and those sensors can't do what something like an APS-C sensor can do, which can't in turn do what a full frame sensor can do and so on to the biggest sensor you can buy.
Most people who know digital photography know this, however Olympus' advertising assumes that the reader doesn't know this. Just like they used to claim the Trip 35 could do everything an SLR could do. And that's what I have against these cameras. It's not that they are bad cameras, far from it I'd rather use one than something like a Canon G11, it's that they are being sold as something they are not. Nobody sells their entry level DSLR as being just as good as their top of the range full frame model so why do the makers of this micro 4/3 stuff sell it as if it will produce results as good as an S2 or a 'blad? Maybe Olympus do it because their attempts at a DSLR have been so lame.
BITD nobody was really fooled by the Trip 35 advertising or the Pentax 110 SLR, but it seems from what I see online people are fooled by the current Olympus advertising.