Olympus PEN E-PL1 Micro Four-Thirds camera
Superb
The E-PL1 records AVI movies in HD at 1280 x 720 and in SD at 640 x 480, both at 30 frames per second. Maximum recording time is 7 minutes in HD and 14 minutes in VGA or 2GB maximum file size. The E-PL1 lets you shoot movies in Program or Aperture Priority mode or gives you complete control over exposure in Manual mode. It also allows the use of a zoom lens while filming. The newly introduced C-AF + TR focusing mode can be used in movie mode with very good results. Even thought the built-in mic you there is an option for a stereo audio adapter and an external mic.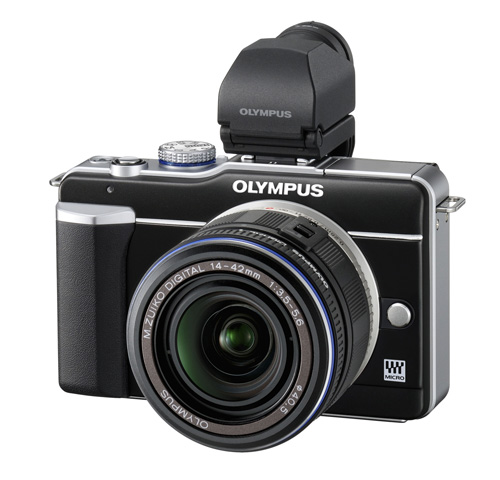 Arguably, the best hybrid compact around
The E-PL1 comes with a HDMI port with CEC control and uses SD memory cards. The BLS-1 lithium-ion battery used by the E-PL1 has a decent if not brilliant life with a rated 290 shots, which is considerably shortened if you make extensive use of the Art Filters or video recording.
Verdict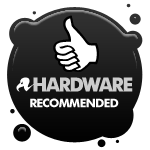 With the E-P1 and E-P2 Olympus was targeting the enthusiasts and the serious photographers who were looking for a lighter and smaller alternative to a DSLR. The E-PL1 reflects a market shift by Olympus as it is aimed at the beginner and the compact owner who wants to upgrade to an interchangeable lenses system. This shift is reflected in the lower price, simplified interface and reduced features. This is in-line with Panasonic's offering of the DMC-G10 as a cheaper alternative to its DMC-G2. Being a Micro Four-Thirds model, the G10 is a direct competitor, but the E-PL1 is a good deal smaller and lighter. Indeed, if you're looking for an affordable, versatile compact hybrid, the Olympus E-PL1 is about as good as it gets. ®
More Camera Reviews…

Leica
M9
Samsung
NX10
Canon
Powershot G11
Panasonic
Lumix
DMC-GH1
Sponsored: Minds Mastering Machines - Call for papers now open

Olympus PEN E-PL1 Micro Four-Thirds camera
Affordable, Micro Four-Thirds camera with HD video.
Price:
£499 (with 14-42mm lens kit), £470 (body-only) RRP