Blacklight: Tango Down
Shoot, is that all you got?
One of the few things I learnt at university was Pareto's Principle, or the 80/20 rule, which states that in anything, 20 per cent is vital and 80 per cent is trivial.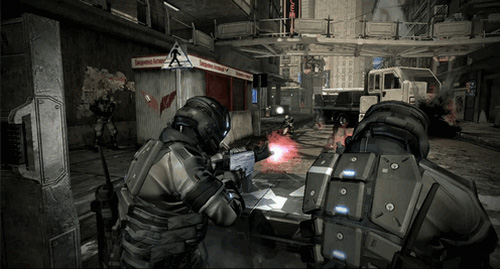 Pedestrian crossing? Doubtful
Originally calculated to describe the distribution of wealth in society - where 20 per cent of a population owns 80 per cent of its wealth - the rule can be applied to almost anything, especially the bidirectional relationship between cost and value.
For example, 20 per cent of the cost of an expensive watch provides 80 per cent of its intrinsic value (i.e. telling the time). Whereas 80 per cent of its cost buys you the other 20 per cent (e.g. water resistant to 200-metres or a stopwatch that displays milliseconds).
I've harped on about this principle for years in a vain attempt to stop my girlfriend preferring expensive handbags over cheaper ones. But, after playing Blacklight: Tango Down, Zombie Studios' budget FPS, I'm beginning to think she deserves that Mulberry after all.
On paper, Tango Down reads 80 per cent fragfest at 20 per cent cost. A tenner buys you 12 maps and seven distinct modes in multiplayer, and four half-hour-long single-player or co-op campaign levels. It also buys a robust levelling and customisation system similar to Call of Duty, which rewards grinding with improved loadouts as you level up through its 70 ranks.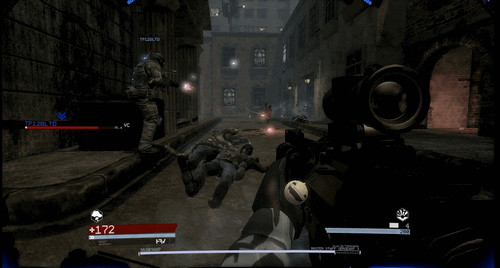 Two down, one to go!
Sponsored: Minds Mastering Machines - Call for papers now open