Xiotech won't get OEM ISE deals
Seagate single-sourcing show-stopper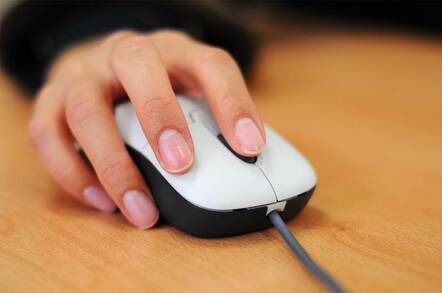 Why isn't Xiotech, the supplier of sealed ISE enclosures of Seagate disk drives, not getting any OEM deals with the likes of NetApp and Xyratex?
After all, it offers better performance from an ISE than the equivalent number of hard drives in an ordinary enclosure, plus it provides a 5-year warranty that no engineer will need to go near an ISE and replace failed drives inside it. What's stopping potential OEMs signing deals so their customers don't have to have error-prone humans tramping into enterprise data centres to replace failed drives on a weekly basis?
Here is a mail I received from one person who thought that potential Xiotech OEM customers were failing to understand what the ISE represented
Xiotech's IP is embedded in the disk controller that sits on top of each drive. … this is where a lot of the magic happens. It makes no difference to OEMs whose fungible parts are in a drive array - especially when there is a 5-year warranty attached. I mean really, does anyone care where the ICs are sourced? The sheet metal? (Answer = no). Here is the net: 100 per cent utilisation after RAID plus 5-year warranty equals the best of any metric you choose including $ per IOPS, $ per watt, IOPS per watt, IOPS per floor tile, and on and on.

But i absolutely know YOU KNOW ALL THIS - so why is Xiotech everyone's redheaded stepchild?
You can literally feel the frustration rolling off this. I appreciated his logic re: single sourcing, but it doesn't matter whether I do or not, as I'm not a potential OEM customer. Xyratex is.
This is what I was told by Xyratex CEO Steve Barber: HDD customers like Xyratex and the array vendors are very wary of drive failures. Barber identified the first 1TB Seagate SATA dives are being prone to failure. He said that Xyratex and the array manufacturers, and also the HDD manufacturers, understood failures could be concentrated in batches of HDD. Xyratex and the array suppliers were very wary of such failures as many of their customers could then experience unreliable product with a loss of customer satisfaction and high repair costs.
Even if Xiotech offers, as it does 5-year warranties, there could be ISEs affected by a batch of unreliable drives. The defence against that is to dual-source drives. Were Xiotech to offer two sources of hard drives in its ISEs then the issue would go away - but the ISEs are sealed and the IP inside them is heavily, if not totally, dependent upon there being Seagate drives inside.
Therefore Xyratex and the array manufacturers will not OEM ISE product. Unless and until Xiotech announces an OEM supply deal with a Xyratex, Dot Hill or LSI, and/or OEM deals with a NetApp, EMC, HDS, etc. then this belief, explained to me by Steve Barber, is an insuperable barrier for Xiotech ISE OEM deals. Until Xiotech embraces dual-sourcing and can, for example, substitute a Hitachi GST-based or Western Digital-based ISE brick for a Seagate brick, or change drives inside an ISE, that is not going to change.
I can't see any other way around it. A contact in a venture capital backer of Xiotech's agrees with Barber's analysis. What Steve Barber says, he believes, is representative of what the other major enterprise hard disk drive customers believe. The single-sourcing of Seagate drives inside sealed ISE canisters is an OEM deal show-stopper. ®
Sponsored: Learn how to transform your data into a strategic asset for your business by using the cloud to accelerate innovation with NetApp