Buffalo USB 3.0 PCI Express card
SuperSpeed drives and cards compared
CPU usage is a hot topic with regards to USB 3.0, and whilst all three cards use very little CPU time, on average, there was a 2 per cent increase seen when using the Western Digital card. And if you want to be picky, the WD card was 1.6MB/s below Buffalo's IFC-PCIE2U3 in the writing department.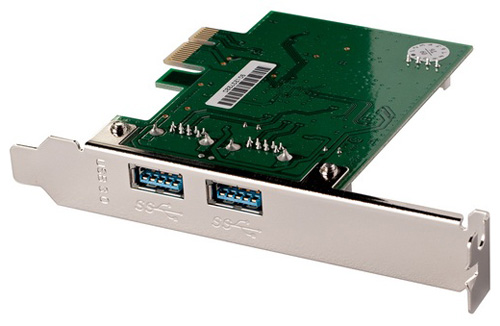 Has the edge in some scenarios, but a tad pricey
Verdict
Until a choice of dual controller chip hits the mass market, it's evident that USB 3.0 PCI Express adaptor cards are going to exhibit strikingly similar performance. So, apart from some powering options, USB 3.0 card buying decisions will surely be based on the cheapest offering. And while some PCI Express adapters are included with storage products, if you're shopping for a card, the Buffalo IFC-PCIE2U3 certainly seems up to the task. ®
More High Speed Bus Gear Reviews

Iomega
eGo
USB 3.0
LaCie
Rugged
USB 3.0
WD
MyBook
USB 3.0
Crucial
RealSSD C300
Sata 3
Sponsored: Fast data protection ROI?

Buffalo USB 3.0 PCI Express card
USB 3.0 PCI-e card upgrade to utilise SuperSpeed devices