Disaggregating the storage controller
Xiotech makes storage blade a better citizen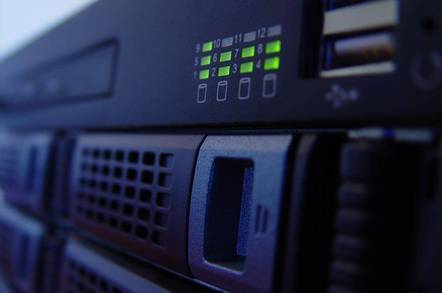 Xiotech has upgraded its ISE (Intelligent Storage Element) management software and introduced a new array controller, highlighting the divide between suppliers who believe in integrated arrays and controllers and those, like Hitachi Data Systems, who do not.
The new Emprise 9000 is a storage array built from an Emprise 9000 controller and ISE storage blades. It can scale from two to twelve controllers and up to 1.8PB of capacity. There are two new software products. ISE Manager, the developed and rebranded Icon Manager, enables users to deploy and provision storage as part of an internal storage cloud instead of individual devices. ISE Analyzer reports, analyses, streamlines and predicts storage performance and capacity. This makes the ISE a better citizen in disaggregated storage controller and back-end media environments.
The Emprise 9000 allows applications like VDI (Virtual Desktop Infrastructure) direct control of ISE storage resources, and development of additional applications and automated controls through the CorteX API. It provides snapshots, thin provisioning, replication, and cloning to help keep the storage operating efficiently.
Suppliers like Xiotech and Hitachi Data Systems believe that it is a good thing to separate out storage controller functions from the back-end storage media boxes. In HDS's world that means its USP-V controller provides highly scalable and virtualised storage from a set of arrays, either HDS ones or third-party ones, whose collective capacity forms a single virtual pool. IBM's SAN Volume Controller (SVC) adopts the same position as does, to a limited extent, NetApp's V-Series. This is a way to bring third-party arrays into the mainstream NetApp environment, which consists of highly-integrated NetApp arrays with no separation between the controller and the back-end storage visible, as it were, outside the box.
Xiotech is pushing the idea that storage controller functions should migrate up the stack and is working with suppliers like Symantec to provide storage boxes working with its file management software.
By the way, It seems intuitively a good idea that Quantum's StorNext software, providing a single virtual pool of capacity from different tiers of storage, could work well with Xiotech's ISEs.
Xiotech says the ISE is a better storage backend than other arrays, such as the HP P4000 (LeftHand iSCSI) array. Its own lab tests and a published report from the Enterprise Strategy Group gains in comparison to HP LeftHand, including a 3x increase in storage utilisation, 4.5x more VDI users supported, 31 per cent fewer watts consumed and 37 per cent fewer drives used.
It won't get any major OEMs using the ISE to build their arrays though, because it relies entirely on Seagate drives, and such single-sourcing is seen as a show-stopper by such OEMs as Xyratex, EMC, HP, and others. ®
Sponsored: Learn how to transform your data into a strategic asset for your business by using the cloud to accelerate innovation with NetApp