Sony Ericsson Xperia X10 Mini Pro
Keyboard gives the edge?
But it's the keyboard that's the big difference. It slides out with a reassuringly solid thunk to reveal 38 keys, nicely spaced, slightly raised and finished in tactile rubberised plastic. They're on the small side, but easy enough to distinguish under the thumbs.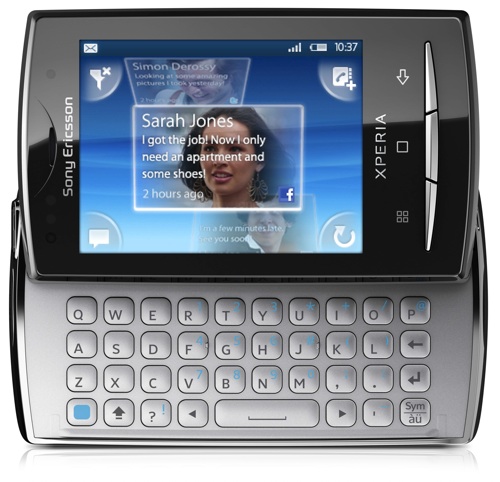 Wasted space: there are too few alternative key functions
Though it feels good, it could have been a little better. Nine of the letter keys have no alternative functions, which seems like a bit of a waste – we could have had some up/down scrolling buttons on there, or a few more quick-access symbols or useful phrases like www or .com.
I'm not quite sure why we need a prompt to change language every time we start to type, having already set our preference, and though there's an option to automatically correct mistyped words, it didn't seem to work on my sample.
Firing up the screen seems to take an unnecessarily long time – a good three to four seconds from pressing any of the three hard keys, and then you have to press the menu key to unlock the screen. Every time.
The X10 Mini Pro runs on a 600MHz Qualcomm processor which seems to do a much better job of zipping between applications once the phone's up and running so perhaps it's just a trait of the phone. It's an annoying one though.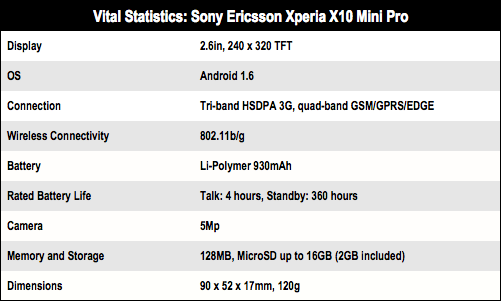 Sponsored: Minds Mastering Machines - Call for papers now open