Consolidation to a super-silo
One storage facility from HDS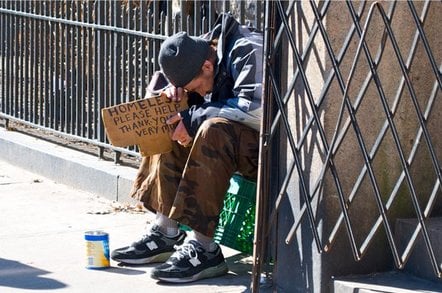 Hitachi Data Systems' chief scientist Claus Mikkelsen presents an HDS pitch talking about consolidation of multiple storage silos to one; the ultimate consolidation.
Mikkelsen talked of "A common virtualised platform for all data, content and information."
The idea seems to be that a single storage controller presents a virtualised storage pool that encompasses not just several tiers of storage but several functional storage areas as well, such as block, file and object or content-oriented storage.
The benefits include having a single entity to manage, fewer cabinets in the data centre, saving floor space, and a lower power requirement.
A single consolidated super-silo would be the ultimate unified storage facility. Currently HDS uses BlueArc NAS storage as its performance file storage product and also has an Intel hardware-based NAS gateway. Mikkelsen thinks the HDS-BlueArc relationship will be sustained and strengthen looking ahead, which implies that there is no intention within HDS of replacing the BlueArc technology.
This strategy would make data migrations between storage types, say from primary file storage to archive, transparent to users, as they from their servers see a single pool of storage front-ended by a single controller entity. There would be no need to plan substantial migration exercises as, the implication is, data would be streamed off to the archive sub-silo dynamically and according to policies.
HDS intends to make it easier to provision storage for applications, such as Exchange, and have the right amount and type of storage, protection policy and quality of service provided automatically. Such automation is an important part of its strategy.
Sustainability is another pillar of the HDS strategy, and Mikkelsen said: "As you go into the future you'll see dramatic improvements in power and cooling requirements for HDS storage." He hinted at greener SATA drives coming, ones with lower power requirements.
Talking of unaddressed storage markets and with reference to the HP P4000 (LeftHand) and Dell EqualLogic iSCSI arrays, Mikkelsen said: "We believe we have a strategy to address that," but wouldn't go into details.
HDS by the way is evolving into a unified compute product and service organisation that sells storage and server product and services for Hitachi outside Japan. It forms part of the Hitachi Storage Solutions Group, which sells in Japan, and which in turn is part of Hitachi's Information Systems and Telecommunications Systems Group. The OEM relationship between HP and Hitachi for the USP-V storage array is handled by the Hitachi Storage Solutions Group.
El Reg thinks consolidating to a super-silo would appeal to enterprises but not necessarily to small and medium businesses as the complexity of the controller would make systems expensive. ®
Sponsored: Minds Mastering Machines - Call for papers now open