Grauniad faces offshoring strike
Father of the chapel's on Facebook and everything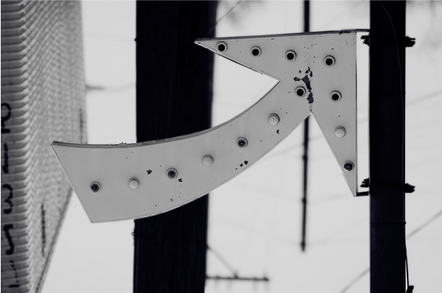 Guardian Media Group*Guardian News & Media is facing strike action from techies and possibly journalists if it pushes ahead with plans to start outsourcing technical staff.
Although the paper has been an occasional critic of offshoring, the media group (GNM) desperately needs to save money after running up serious losses in recent years. Not that outsourcing between 60 and 80 jobs will save that much - about £1.6m a year, according to estimates.
A Facebook group opposing the outsourcing plan has attracted nearly 800 supporters. About 900 members of staff have signed a petition opposing the offshore push.
A spokesman for GNM said:
"As part of a general review of GNM's operations we have been considering a range of options for our Enterprise Technology department, which sits within the wider GNM technology function. The aim of this work is to make sure we have access to the full range of skills we need for the future, and to reduce our cost base.
"It has been an open and consultative process throughout, involving stakeholders (including staff) across the organisation. Until we have spoken to staff and their union representatives about the outcome, it would not be appropriate for us to comment further at this stage."
The first jobs to go will be tech support for desktops and content and print management systems. Staff working for the Guardian contract publishing business are also likely to see their jobs move.
From a lengthy shortlist GNM has chosen HCL as its preferred bidder should the deal go through.
Father of the Unite chapel John Stuttle said on Facebook that the techies should be kept in-house because of the media group's increasing reliance on its website.
Unite used an open letter to quote CP Scott, the man the Scott Trust is named after: "A newspaper has a moral as well as a material existence, and its character and influence are in the main determined by the balance of these two forces."
The staff likely to see their jobs move are mostly Unite members, but a couple of NUJ members are also on the list.
If they look likely to lose their jobs too, then we could see Grauniad journos balloting for strike action as well.
The board meets on Thursday, and according to our sources is equally split on whether sending jobs to India is in-line with the Scott Trust's principles or not.
Those principles include:
• honesty • cleanness (now interpreted as integrity) • courage • fairness • a sense of duty to the reader and the community
Last year saw a wide review at the newspaper group which still lost £54m on turnover of £280m. The year before it made a loss of £74m on turnover of £405.4m. ®
The original version of this story referred to Guardian Media Group - instead of Guardian News & Media - the publisher of the Guardian and the Observer.
Sponsored: Minds Mastering Machines - Call for papers now open