HTC Wildfire Android smartphone
The best value Googlephone around?
There's also the question of the processor. It's a Qualcomm MSM 7225 528MHz chip, so substantially slower than the Snapdragon 1GHz chip in many high-end smarties. However, there's no real evidence of slowdown or sluggishness. The screen responds quickly and the browser loads swiftly – though not as speedily as the Nexus One, say. Nonetheless, you rarely feel you're being kept waiting.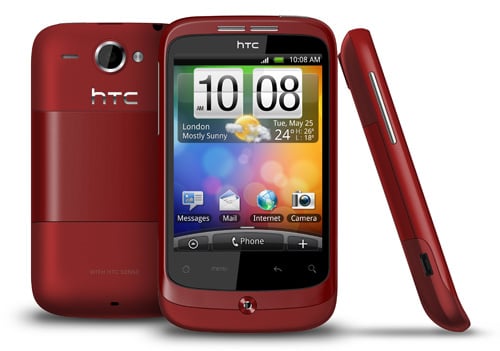 Also available in red
Built-in memory isn't huge – just 384MB – so it's worth adding a micro SD card to bump this up. It'll handle cards up to 32GB.
If you're coming to Android from the iPhone, you may miss the way you can wake the screen from the button on the front of the phone. Press the trackpad button here and nothing happens. Instead you must reach to the top of the phone and press the wake button there. Now, this isn't a hardship – it's really not that far – but if you're used to touching the front of the phone, it's annoying. HTC says it's so you don't accidentally wake the screen and waste battery life.
Mind you, it's a measure of how few the Wildfire's disappointments are, that I'm having to mention this.
Verdict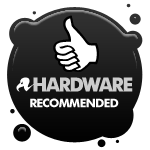 There's a lot to like about the HTC Wildfire, from the low price to the exceptional HTC Sense user interface. The screen is the most low-rent aspect but even though it's definitely low-res, its still usable and at least it's not a pressure-sensitive resistive kind of screen. Beyond that, it looks good, feels comfy in the hand and works well. ®
More Android Smartphone Reviews

Vodafone
845
Motorola
Flipout
Sony Ericsson
Xperia
X10 Mini
Dell
Streak

HTC Wildfire Android smartphone
Android phone for budget users which punches above its price.
Price:
Handset £229 or contract from £20 RRP