HTC Wildfire Android smartphone
The best value Googlephone around?
Sense has other advantages, like the quick way to see thumbnail versions of all the home screens so you can hop between them easily. It's more than just a good way of finding your way between apps. The Twitter app, called Peep, and Sense's e-mail app are both highly effective and simple to use. The virtual onscreen keyboard is the best in class. The e-mail app is especially versatile, letting you display mail by sender, importance and more. Friend Stream gathers your social networking connections together (Facebook, Twitter and Flickr) so your updates are all in one place.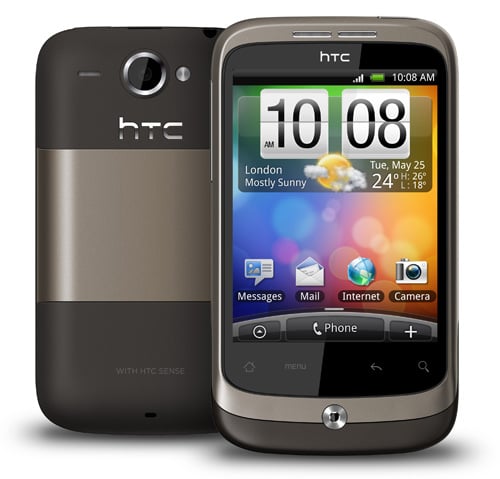 Build quality is up to usual standards
The new addition that came with the Wildfire is an onscreen widget, called App Sharing. Since Android doesn't have the Genius recommendations feature that comes with iTunes, it can be hard to know what apps to download from the 50,000+ available. Especially since, there's no vetting of apps as there is with Apple – whatever you think of that decision.
With App Sharing you click on an app and choose whether to tell everyone about it using e-mail, text message, tweet or Friend Stream. The recipient(s) will get a link, which lets them download the app. It's a simple and effective way to spread the word. Sense isn't perfect, mind. Although the Wildfire has Android 2.1, it takes time to update Sense to the next version, so don't expect Android 2.2 just yet. A vanilla Android phone without the Sense overlay could theoretically be updated sooner.
And Sense doesn't have the fully integrated speech-to-text functions some Android phones have that enable you to speak your destination in Google Maps and let the phone do everything else for you. This isn't a big problem though, as there's a free speech-to-text download available on the Android Market.
There's also no sign of the funky animated wallpapers which Android has made its own, although the truth is they drain the battery like nobody's business and HTC's default background colours are sweet enough. Of course you can add your own background using the 5Mp camera, which I found to be absolutely usable with the usual cameraphone provisions: shutter lag in low light and average rather than outstanding results.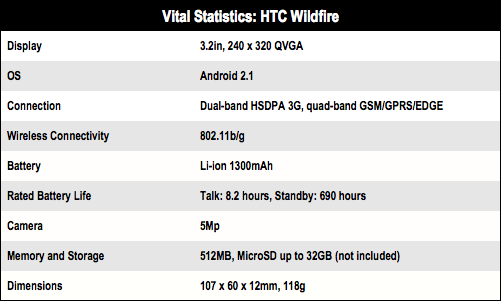 Sponsored: Minds Mastering Machines - Call for papers now open