Creative World of Warcraft headphones
Wireless gear for weekend warriors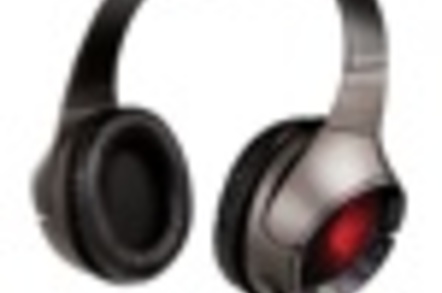 Review To be honest, I can't think of anything more embarrassing than wearing a badged set of World of Warcraft headphones. Does it really matter what's stamped on the side when you're sat behind a big monitor anyway?
However, Blizzard's all-conquering MMORPG does have about ten zillion subscribers, and Creative Labs has had considerable success with its Fatal1ty range of gaming headsets, so there is some method to its madness.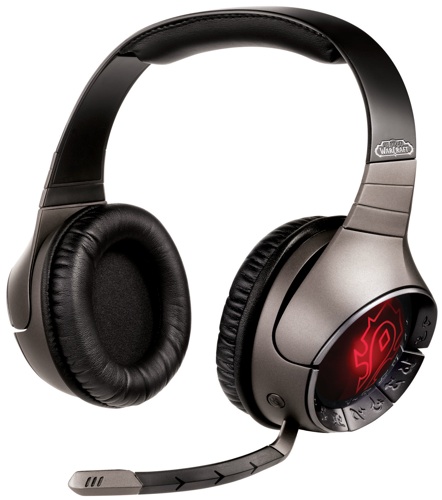 Creative's World of Warcraft headphones: bow down to your inner fanboy
I tested the more expensive wireless version of the headset, which costs £150, but there's also a wired version available for £110. The headset itself is very comfortable to wear, thanks to the thickly padded earpieces and headband - which, to add to your embarrassment, actually looks rather like Cyberman head handles.
The earpieces can be fitted with glowing "lenses" that carry the logos of the Alliance and Horde factions within WoW, and you can even adjust the colour of the glow to suit your fancy. There's also a detachable microphone that you can use for voice-chat during gaming sessions.
Creative recommends a full eight-hour charging period before using the headphones for the first time, and four hours for subsequent recharges, but we actually found that the headphones charged up much more quickly than that. They were fully charged in less than 90 minutes the first time round.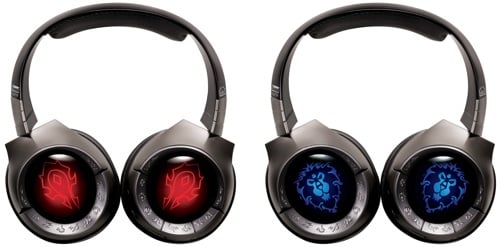 Opt for Horde or Alliance affiliation
Once it's powered up, the built-in rechargeable battery will last for about nine hours of non-stop monster-mashing mayhem.
Sponsored: Minds Mastering Machines - Call for papers now open