Tim Kring and Nokia pose interactive tale of good vs ludicrously evil
Be good, or go to Hell
Cannibals and Nazis - you can't go wrong
I thought these questions probably arose because a decision was made to put this into a political context. There's no problem with killing a zombie or a cannibal, or even an alienate determined to wipe out the human race. Did he need to give such an explicit and simple political view?
"We try not to be political", says Kring. "We tried to create someone who's the face of persecution, corporate greed, and injustice."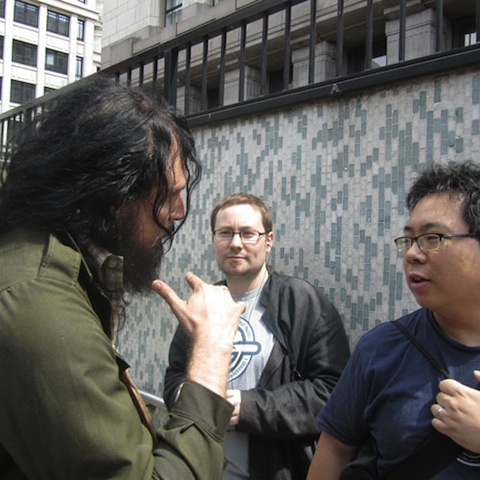 A reality actor (left) advises a participant
But the world really isn't so simple. The idea that business is all bad and philanthropy good is one that quite a few recipients of charity might see as a bit patronising. Grinding third-world poverty isn't much fun no matter how many books you've got - and yet economic development gives us incubators and… Nokia phones.
"I'm not sure I follow."
For Kring this problem was solved by making the bad guy so bad any such ambiguity might be banished.
"Well, Blackwell Briggs is trying to trade on human capital to exploit resources. They're involved in child labour and … we're trying to exaggerate it and make it so broad no one can have any doubt. Cutting the heads of babies, that sort of thing."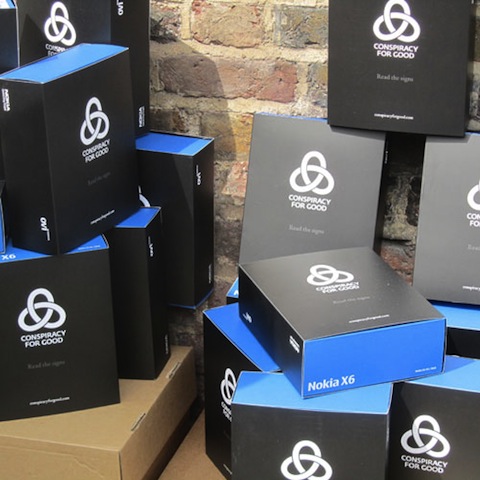 Help is at hand for battlers of evil corporations
Was the choice of name for the bad guy a coincidence, then?
"The name was meant to conjure up Black Hats, good guys wear White. Any resemblance is just a coincidence."
So Xe (formerly Blackwater) haven't sued you?
"Not yet," he says. ®
Sponsored: Minds Mastering Machines - Call for papers now open