Teufel System 5 home cinema speakers
Sound choice for movie buffs?
The S500 FCR front and centre speakers measure a reasonably compact 320 x 210 x 160mm and feature a pair of 5in flat diaphragm bass/mid drivers surrounding a 1in textile dome tweeter. The idea behind the unusual flat design is that the driver can radiate midrange frequencies across the entire diaphragm, so avoiding the potential for phase shifts, which manufacturers spend a lot of R&D time and money seeking to eradicate from their more conventional cone speakers.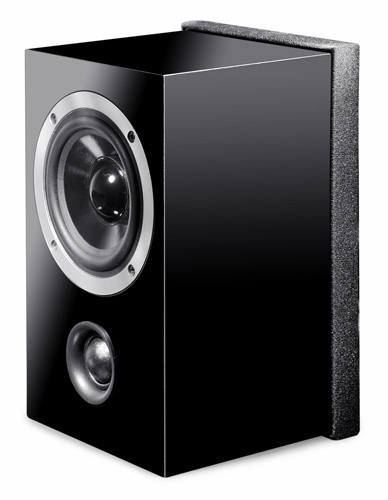 Designed for wall-mounting, the S50 D dipole is effectively two speaker units back to back
The S50 D dipole surround speakers include a pair of 4in bass/mid cone drivers and two 1in fabric dome tweeters, each pair facing in opposite directions. These are designed to be wall mounted (hooks are already fitted), and if you can't do that, Teufel suggests using another pair of S500s instead – that'll set you back £100 more. They're a scaled-down version of the THX Select 2 surrounds, which were bigger, and included an additional 5in woofer at the rear of the speaker.
All the speakers have a single pair of gold-plated binding posts and the drivers are covered by a snugly fitting cover which stretches over the outside of the cabinet without the need for screws, clips or magnets.
The S5000 subwoofer uses a single downward-firing 12in driver inside its hefty 55-litre casing, and promises 200W of power from its built-in Class D amplifier. On the back is a phase switch, volume control (with a THX recommended level), auto start switch (it'll switch itself off it hasn't received a signal for 20 minutes) plus RCA in and outs for linking other subs should you feel the need. And, of course, it's no lightweight at 370 x 540 x 470mm and 23kg – like the rest of this system, nothing about it is discreet.
Discreet or subtle it may not be, but what the System 5 delivers is power and a strong sense of control, and even in this single sub version, there's still plenty of both. Apart from the S5000 subwoofer, there's no additional amplification so I hooked the System 5 up to my THX Select2 certified Onkyo TX-NR807 AV amplifier.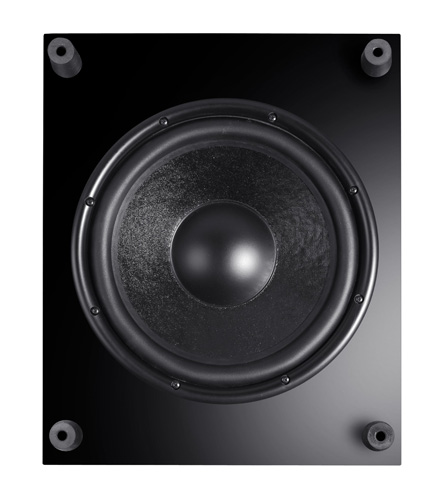 The downward-facing 12in subwoofer unit delivers up to 200W of blood-separating bass
The System 5's midrange output proved transparently clear and detailed throughout, whether it's delivering whispered dialogue or front and centre effects, and the THX-certified S500s proved very adept at conveying the main information in quieter scenes without allowing the background to dominate.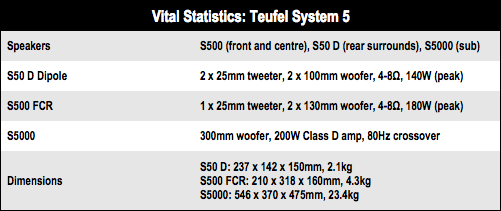 Sponsored: Minds Mastering Machines - Call for papers now open