A curious case of the shingles
Just the facts ma'am, just the facts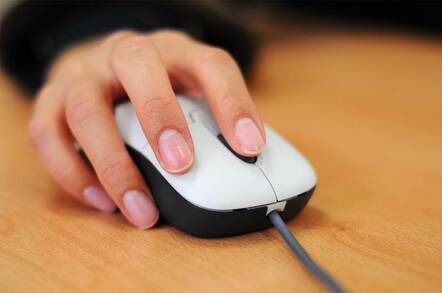 The topic of shingled writes as a way of boosting hard drive capacity discussed in my article Drive suppliers hitting capacity increase difficulties earned me a rebuke from HDD, a very occasional Reg commentard. He has this to say :
Shingled recording being used in the marketplace currently? If you have some proof of this, Chris, then this should be the big story of the day. (Burying the lead. eh?) The impact of using Shingled recording on the user would be seen in performance tests and should not be sold without informing the user. If you have proof of Seagate or any other HDD mfgr currently producing a shingled HDD, please publish it. Stop writing about hearsay and opinion and do some old fashion reporting.
Ouch.
To remind you all, shingle writing entails overlapping tracks slightly, like shingle tiles on a roof, to cram more of them onto a platter surface. This will be done in conjunction with a larger sector size of 4K, at the cost of performance degradation because rewriting data means rewriting the whole track, not just a sector.
My mention in my hard drive capacities article of shingled writes and the possible use of the technology by Seagate was hearsay: HDD is right. But the man talking about it was Xyratex CEO Steve Barber, not just anyone in the storage and HDD (hard disk drive) industry. Steve's firm is the largest storage OEM supplier of drive array subsystems and customers include IBM, Dell, EMC, and NetApp.
Xyratex develops products in close consultation with customers and its hard disk drive suppliers. It needs to: the products take many months to design, refine and develop and then stay on sale for years. Xyratex is a large supplier of disk drives and needs to know that the ones it selects are reliable and won't be superseded by newer products. It simply has to have a good insight into HDD vendors' product roadmaps.
My experience of the HDD suppliers is that they won't talk publicly about forthcoming products except in the vaguest and most general terms, nor will they go off-the-record about product plans.
When I heard about the shingle writing concept I was excited. Here was a novel way to increase capacity without going to the expense of introducing HAMR or BPM technology. What should I do? The HDD vendors would not say if they were using it, yet it was newsworthy.
After checking up on shingle writing and confirming the reality of the concept - Hitachi GST (pdf) is involved in research on the topic - I went ahead and wrote it up, as a Steve Barber quote.
Was that the right thing to do? Did you want to read about shingle writing in these circumstances? How do we find out more? ®
Sponsored: Minds Mastering Machines - Call for papers now open