Phorm man tipped to head Project Cartel
Is this Web-wise?
The Guardian reckons former Ofcom chief policy officer Kip Meek is due to be announced as chief executive of the BBC-led Project Cartel Canvas. But should he get the job, the former McKinsey man has a bit of baggage he may want to sling overboard.
In December 2008, beleaguered Phorm appointed Meek to its Board, along with former Chancellor Lord Lamont and two investment bankers. The firm had run into a storm of protest earlier that year.
As The Register first revealed, Phorm deployed a novel technical approach involved intercepting a user's web pages and working on a copy to create a behaviour advertising profile - without the user's knowledge or consent, it turned out.
Meek is widely liked and respected, and his appointment was seen as an attempt to sanitise the company's troubled image, bringing in both gravitas and connections.
Despite Phorm's subsequent implosion, Meek remains the lead non-exec director for Phorm.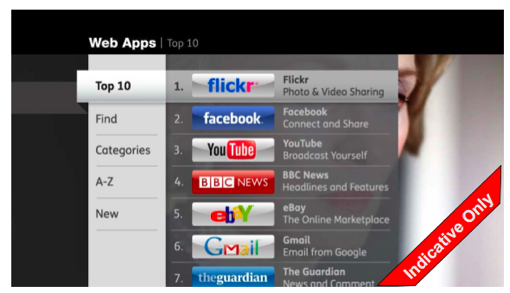 Canvas boxes also do the Web
It's an unwelcome bit of baggage, because Project Canvas is very much in the business of collecting personal data - and creates a new seam of behavioural advertising for the industry to mine. With revenues from traditional TV advertising in terminal decline, internet TV operations need to know more about you.
Here's how Joost (now RIP) described it to us. Conventional TV spots are dumb, so the advertiser wastes money. Geographical and behavioural advertising will help "narrowcast" adverts only to TV watchers likely to buy products.
And no other media company will have a personal data treasure trove quite like the one open to Canvas - it's owned and operated by the terrestrial broadcasters, remember. Its reach goes far beyond the internet demographic, finding C2s that elude the posh papers, and ABCs that elude the tabloids. What a market to slice and dice.
Should Canvas appoint Meek, it should certainly ask him to lose the directorship. But it leaves the question - why did he ever think Phorm was a good idea in the first place? ®
Bootnote
No wonder the National Census may be scrapped - the state will gather all it needs to know from your TV habits.
Sponsored: Minds Mastering Machines - Call for papers now open