Egenera bags another Fujitsu OEM deal
More converge-happy resellers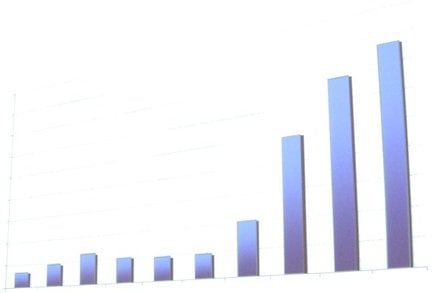 Just because Fujitsu has its own blade servers and systems management software doesn't mean it can't try to make some money selling someone else's stuff. And thus, Egenera, one of the pioneers in the blade server racket that has been trying to convert itself into a Switzerland for converged server and networking infrastructure, has been able to get another OEM deal out of Fujitsu to help it keep the money rolling in as it works to get its PAN Manager software certified on more iron.
The European Fujitsu-Siemens partnership inked a $300m reseller agreement with Egenera in September 2005 to peddle a rebadged BladeFrame setup under the Primergy line of x64 servers. That deal was expected to run its course in March 2008 but was most likely extended to burn through that $300m. (Neither Fujitsu nor Egenera will say). Fujitsu has since taken over the Siemens half of the business, and customers using the Primergy BladeFrame boxes want to be able to keep buying iron and support from Fujitsu and thus the two companies re-upped the deal last week.
The original Fujitsu OEM deal with Egenera from 2005 was interesting in that it was a commitment from Fujitsu to actually sell $300m of BladeFrame hardware, software, and services, not shoot for some pie-in-the-sky target that may never be hit. This time around neither Fujitsu nor Egenera were talking about numbers or the term of the commitment from Fujitsu.
What Fujitsu does say is that it has "several hundred successful installations" of the BladeFrame product and the PAN Manager software across Europe, and that means the Fujitsu business is a fairly large piece of the Egenera business. (And yes, it is funny to wonder how many unsuccessful installations Fujitsu has, which that phrasing begs us to consider).
While Egenera has fared better than a lot of other server startups pushing a new server architecture that have gone the way of all flesh, it has shrank quite a bit, as Manca explained earlier this year, with only 135 employees. And so for the past three years, the company has been trying to expand the use of its PAN Manager processor and I/O virtualization and related management software beyond its own BladeFrame hardware to other boxes. Dell was the first (and so far only) server maker to OEM the PAN Manager, which Dell calls PAN System and which runs across selected models of its PowerEdge servers.
Back in May, Peter Manca, Egenera's president and chief executive officer, said that PAN Manager was installed at 1,600 installations (meaning blade rack licenses when El Reg talked to him), and added that Dell's PowerEdge customers using the OEM version of the server and I/O virtualization software (which Dell calls PAN System) accounted for 40 unique customers and the other 360 customers coming from direct sales and Fujitsu resales. Assuming that the average PAN Manager customer has four racks of stuff under license, then Dell is about 10 per cent of Egenera's installed base. If "several hundred" means 300 or 400 installations, then Fujitsu could be somewhere between 20 and 25 per cent of Egenera's biz in terms of customer count.
As El Reg reported back in May when PAN Manager 6.0 was announced, the company has a few prospects lined up for OEM deals that look more like the Dell deal and not at all like the Fujitsu deal that was just re-upped.
Egenera is a bit under the gun to expand since Dell last week acquired Scalent for its Virtual Operating Environment, or V/OE, which does many of the same things that Egenera's PAN Manager does. If Dell has demonstrated anything, it is that it will sell whatever it can, and last September it inked an OEM agreement to resell Scalent's V/OE product, which orchestrates the provisioning of physical and virtual servers and their networks using the Microsoft Hyper-V, Citrix Systems XenServer, and VMware ESX Server hypervisors and their respective Systems Center Virtual Machine Manager, XenManager, and vCenter tools. PAN Manager created and virtualizes the servers and I/O without using a hypervisor (but allowing hypervisors on server instances), while V/OE uses the hypervisor to do the virtualizing.
According to Ken Oestreich, vice president of marketing at Egenera, the company is in the process of closing an OEM deal for PAN Manager with another server maker sometime later this summer and it expects to have another one lined up by the end of the year. Oestreich is mum on who the two vendors might be, but says helpfully that one of them is a major player that already has another converged infrastructure toolset.
Silicon Graphics and Acer both need such tools to compete against Hewlett-Packard's BladeMatrix, Cisco Systems' "California" Unified Computing System, and the System x and BladeCenter servers from IBM using its mix of Systems Director and Tivoli tools. Fujitsu could do a PAN Manager OEM deal for the rest of the Primergy line (which would make a certain amount of sense, but not really increase the number of Egenera OEMs), and NEC and Hitachi could also be interested for their respective x64 servers, but Hitachi already has its own Virtage hardware partitioning and virtualization hypervisor for its BladeSymphony machines. Whitebox server and motherboard maker Super Micro could decide it needs to be in the software racket and license PAN Manager (or snap up Egenera whole) to make the tool part of the systems it makes and others resell.
It seems unlikely that Oracle is interested in PAN Manager, unless it is trying to keep it out of enemy hands and unless it suddenly decides it needs to be in the x64 server hardware business in a more significant way and admits that Sun's toolbox on the systems management front for x64 products - and particularly for converged server, storage, and network management - could use some help.
In the meantime, as these PAN Manager deals are still being negotiated, Egenera has started a reseller partner program in EMEA, and has inked Metropolitan Networks, a system integrator based in London, as its first reseller. Oestreich says that a few other resellers are in the works in EMEA right now, and that it will soon expand its reseller program to the United States.
"We want to give the guy who doesn't resell HP or Cisco a chance to sell converged infrastructure," says Oestreich. He doesn't think whitebox server makers will initially be much interested in joining the Egenera reseller roles, because they seem more interested in peddling iron and generally don't care about the software. But those server sellers upstream who want to get into peddling management tools are looking for value-adds. And so are companies that currently sell tools to manage physical servers or networks who have to have something that allows them to manage converged infrastructure.
At the moment, Egenera has about a half dozen resellers in the United States, and they focus on peddling the BladeFrame products to Uncle Sam. Egenera has a couple dozen resellers in the Asia/Pacific region, which it needs to do to get coverage so far away from its Marlborough, Massachusetts home, and in the US and Europe, sales are done either directly by Egenera or through the Fujitsu partnership.
While Oestreich didn't say this, former Sun resellers who might feel left out by the Oracle acquisition might be looking for something to sell. Ditto for those HP resellers who can't get in on the BladeMatrix action and those who won't be able to easily make the jump from selling Cisco switches to selling Cisco UCS. Selling any of this converged infrastructure is not easy, as the relatively low installation figures for all of these platforms, and PAN Manager as well, shows.
If you add them all up, you might be talking about anywhere from a few hundred thousand to maybe over a million server units in converged systems against an installed base of 30 million or so physical servers - and that is being generous with the definition of what a converged system is. But it could get easier to sell converged infrastructure if the tools are good enough and inexpensive enough. ®
Sponsored: Minds Mastering Machines - Call for papers now open