Sniper: Ghost Warrior
Quick fire insight
Language barrier..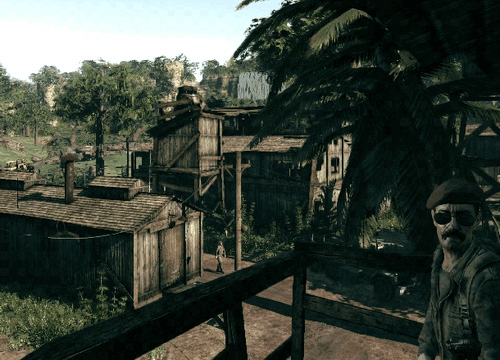 Where did Saddam Hussein keep his CDs?
Talking of scripts, the Spanish spoken by guards is formed of roughly four or five conversations, which are not only reused throughout, but loop continuously during individual conversations, sometimes even after you've killed the guards. Perhaps not too distracting for people who don't understand the language, but for one who does, it was infuriating, and the complete antithesis of Red Dead Redemption's masterful voice acting in both languages.
Creating a compelling multiplayer offering was always going to be difficult for a game so focussed on sniping. But Ghost Warrior doesn't even achieve decent playability, with surprisingly condensed maps, in which limited distances all but negate sniping in favour of automatic riffles and silenced pistols.
Completing the litany of disappointments, frame rates stutter at times in places where you'd least expect them to, with few enemies on screen. And the PC version has only marginally better textures than the Xbox 360 version, although doesn't suffer from the screen tearing that blights that version.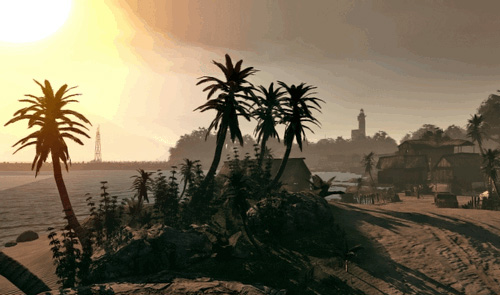 Red sky at night, everyone dies!
Verdict
Sniper Ghost Warrior fails on many levels. Bugs aside, however, it's biggest failure is to convince that sniping merits anything more than occasional cameo in regular shooters.
More Games Reviews

Demon's
Souls
Transformers:
War for Cybertron
Tiger Woods
PGA Tour 11
Singularity

Sniper: Ghost Warrior
A bug-ridden game whose premise is insufficiently fleshed out to help distinguish it from far superior shooters. Available on PC (tested) and Xbox 360 (£35)