Sniper: Ghost Warrior
Quick fire insight
Don't hold your breath..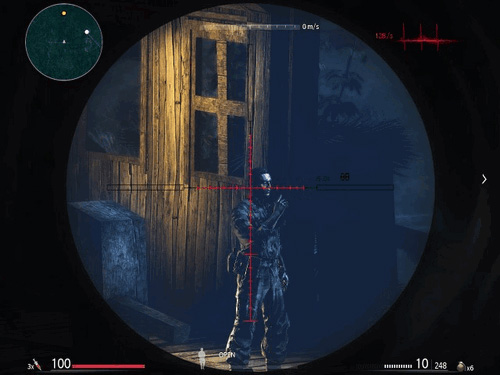 Insight - The future doesn't look good for this guy.
Worse still, the Shift key provides temporary slo-mo when aiming. Intended to approximate the accuracy gained as a sniper holds his breath, it's an incongruous gimmick better left to sci-fi shooters.
Its superfluity here might not be so apparent but for the game's abysmal AI. Even under intense fire, enemies rarely move positions and almost never seek cover, reducing the game to a slow motion turkey shoot.
Evening up the odds considerably, enemy eyesight is good enough to worry Superman into a quick check up at the opticians. There are several bottlenecks where try as you might, you can't avoid being spotted by far off and completely concealed enemies. And someone forgot to tell those enemies that no automatic riffle is effective over 500-metres, especially (as seen through your scope), when they're not even looking in your direction.
These sections highlight another poor feature. For all the great expanse of jungle and mountainous terrain, you are constantly funnelled through the game by invisible barriers. I imagine part of the skill of sniping is in selecting the best point from which to shoot. But Ghost Warrior always selects these spots for you before starting its heavily scripted combat.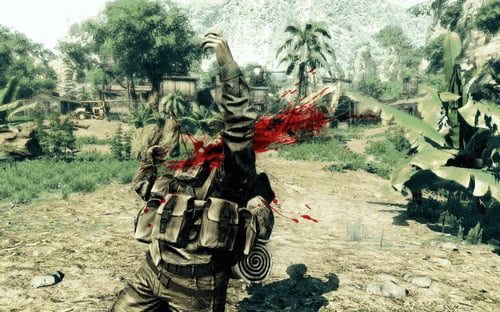 Blood casts no shadow. He doesn't even have a head!