Sniper: Ghost Warrior
Quick fire insight
The first hour..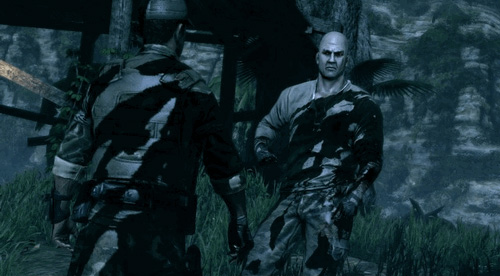 Is that a shadow on your pocket or are you unhappy to see me?
The first hour makes a decent enough impression. Set in a fictional Central American country, the Chrome 4 engine does a good job depicting the lush vegetation of a banana republic, with good draw distances and sharp textures up close. And, although highly familiar to COD veterans, the tutorial and mission briefs help ease you into the game.
The tutorial and mission briefs aren't the only elements to remind you of the COD series, as actual gameplay is reminiscent of the sniper sections of those, and indeed many other FPSs. Wearing a full ghillie suit and crawling through thick foliage, missions often revolve around sneaking past enemy encampments to reach a sniping point from which to take down a predetermined target.
Concentrating on the core specifics of sniping, you're supposed to consider wind speed and direction, target distance and movement when firing. It's a system which promises so much, but fails in its delivery. On Easy and Medium settings, a circular red reticle denotes your bullet's final resting place, so all you need do is concentrate on that and not the crosshairs, and you can ignore all the environmental variables. Even on Hard, there is rarely sufficient wind to trouble you, and very few times when the target is in motion, so only half-an-inch either side of the head invariably hits the mark.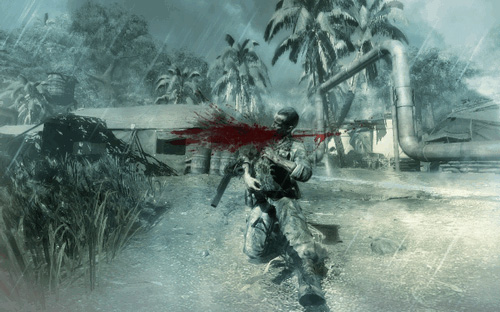 Oops, I think I popped a vein