Crackdown 2
A short sequel to satisfy shooters?
Multiplayer..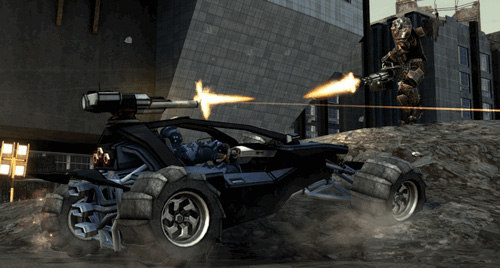 The game gets buggy sometimes
If you're feeling more combative, multiplayer comes in standard Deathmatch and Team Deathmatch, and Rocket Tag. Although presently limited to these three modes, multiplayer benefits from excellent variation in its maps and Crackdown's trademark verticality, which provides unique and moreish encounters. For so simple a premise, Rocket Tag is fiendishly addictive. Armed with nothing but rockets in a free-for-all, your only objective is to capture a single orb and hold onto it for as long as you can. With up to 16-players, holding it for any longer than a few seconds will test your reflexes well beyond most other twitch fragfests.
Verdict
Crackdown 2 is probably not the sequel many had hoped for. Very little has changed in Pacific City, and the new campaign struggles to match its predecessor's, which itself was considered lightweight for an action-adventure game. But Crackdown was never about reaching a goal or destination; it was always about the fun to be had along the way. And in that respect, Crackdown 2 is a worthy successor, especially when there's company along for the ride.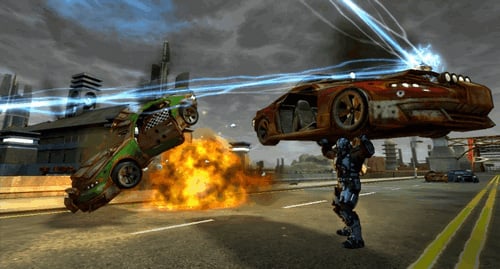 The hitchhiker did all the picking up
More Games Reviews

Sniper:
Ghost Warrior
Demon's
Souls
Transformers:
War for Cybertron
Tiger Woods
PGA Tour 11

Crackdown 2
A good sequel that fails to radically improve the open-ended formula of the original, which for many fans will be no great shame. Available on Xbox 360 only.