Ten Essential... iOS Travel Apps
Are we there yet, 'Pad?
Product Round-up Well, the footy's over and Wimbledon was the usual damp squib for the Brits, but at least the holiday season is here at last, so we can head for sunnier climes and drown our sorrows in cheap Sangria for a few days.
Of course, the well-armed Reg Hardware reader wouldn't set foot outside the front door without a good selection of mobile gadgets tucked in their backpack, so why not take the opportunity to check out the latest iOS apps for travellers? The GPS and compass features built into the latest iPhone models make them ideal for maps and navigation aids, and even for some of those new-fangled augmented-reality apps. And while you might not want to carry an iPad in your backpack there are some useful iPad apps that you can use to plan your trip before you leave home.

Acrossair Augmented Reality Browser
There are a number of augmented-reality apps available, but the free Acrossair plugs into multiple geo-databases and provides a really wide range of information. As well as standard tourist info it includes the Stella Artois Bar Finder, a gig finder, and even an eBay option that lets you see things that local people are selling on the auction site. The interface is a bit clunky – like many augmented-reality apps you have to point it right up into the air in order to see the labels that are overlaid on your camera view, but you can use your finger to 'drag' the labels down and make them more readable.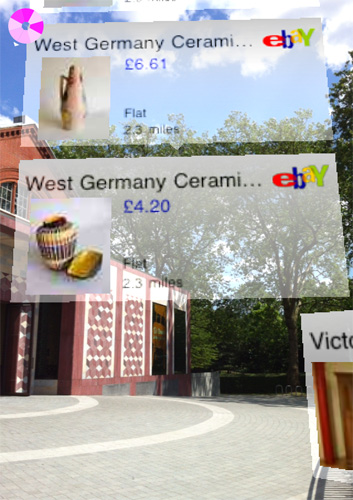 Hotels For iPad
There are plenty of hotel-booking apps available, but this one is free, it's iPad-only, and I like the art deco design on the main page so it gets my vote. The app is simplicity itself – you type in your destination, hit the 'search' button and it sorts through a database of more than 86,000 hotels worldwide to see what's available. You can further filter the results by price, user ratings, or narrow the search down to particular areas within a city. The developer, BluMediaLab, also makes a similar app called Hotels Near Me, which runs on the iPhone, Android and Blackberry devices.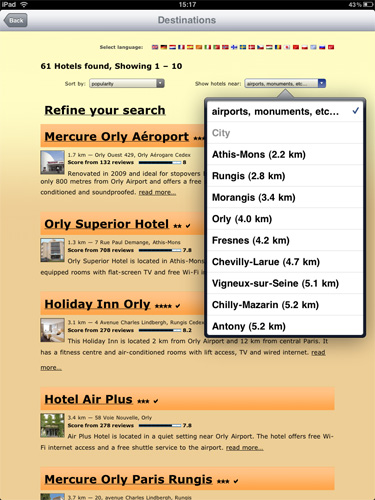 Reg rating 90%
Price Free
Download iTunes
More info BluMediaLab
Sponsored: Minds Mastering Machines - Call for papers now open