Infinity's carbon-neutral data centre
Biomass power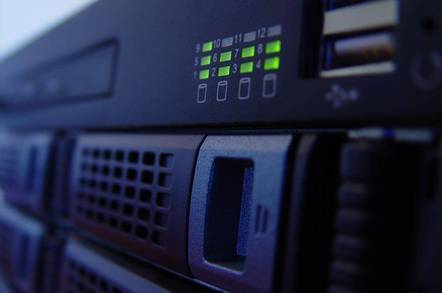 Infinity says it has a true carbon-neutral data centre at it's Infinity ONE site near Martleshan Heath in Suffolk, UK.
The tier 1 centre is powered using biomass, dark green vegetable matter grown by a local farming co-operative, fed into an anaerobic digester produced by Thöni Industriebetriebe GMBH   The biomass is digested, or fermented and biogas produced. This is burnt in a co-generation plant to produce power. The leftover digestate is returned to the farmers and claimed to be better for the environment, because it is organic, than chemical fertilisers.
Infinity says the site "can provide up to 22 standalone modular data centre units in a range of specifications each with excellent security and resiliency features."
We're told that Infinity ONE's power supply, destined to reach 8Mwatts, is backed by the National Grid, backed up, in turn by conventional generators with UPS facilities. Despite this Infinity claims is has removed any carbon impact for the entire lifetime of the data centre, a surprising statement.
The suspicion is that there is carbon offsetting going on here and not true carbon-free energy generation. The site does not apparently have a BREEAM certification.
Martin Lynch, Infinity's CEO, said "It is important that potential customers are able to easily differentiate genuine 'green' data centre solutions such as Infinity ONE, from those using 'greenwash' to confuse the market."
Indeed, but since Infinity ONE has to be prepared to use backup power from the National Grid or conventional generators then we may be being blindsided by dark greenwash.
There need to be independent and agreed standards for carbon-neutrality and data centre greeness. Infinity ONE looks like an advance in terms of green power generation but the methods used may be inadequate for tier 2, 3 and 4 data centres or indeed for very large tier 1 centres.
Infinity has also produced a TIer 4 data centre for Computacenter which is powered conventionally. ®
Sponsored: Learn how to transform your data into a strategic asset for your business by using the cloud to accelerate innovation with NetApp