Demon's Souls
Impossible is nothing, you haven't tried Demon's Souls yet!
Revolutionary new feature...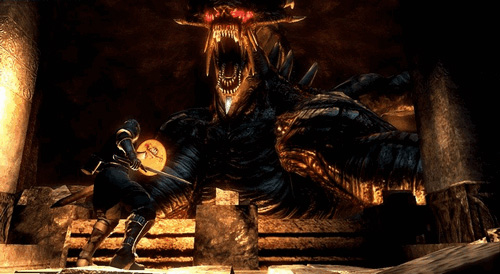 Say arrrrrghhhh!
Success also requires other, less obvious strategies. It's essential to use scenery to your advantage when combating the game's massive bosses, as a small recess in a wall, the wheels of a wagon, or even the ribcage of a dragon's skeleton can all offer temporary sanctuary from powerful foes. Farming souls on reruns of levels boosts attributes ahead of the upgrade curve. And exploration of every nook and cranny rewards improved weapons, armour and magic rings.
To aid your quest, Demon's Souls introduces a revolutionary new feature in its online mode. In-game messages can be left by players to provide hints for others, such as 'Beware the trap ahead', or 'Look out behind'. It's an excellent system which tempers the challenge and makes you feel like you're not alone. And, even though its possible to leave misleading or downright false messages, a system of recommendation ensures only the best hints are followed without question.
Another feature of Demon's Souls' online persistence is Blue and Black Phantoms, which help or hinder progress. Blue Phantoms are the ghosts of other players, summonable to assist you at times of difficulty, whereas Black Phantoms are other players invading your world in a bid to kill you and harvest your soul points.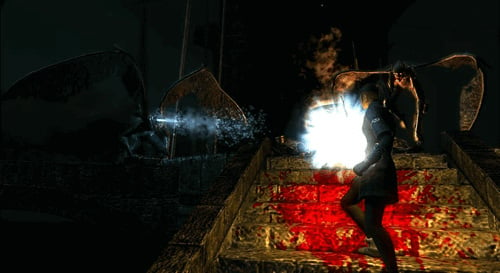 Wassup blood?
Sponsored: Minds Mastering Machines - Call for papers now open