Demon's Souls
Impossible is nothing, you haven't tried Demon's Souls yet!
The game at first feels impossible..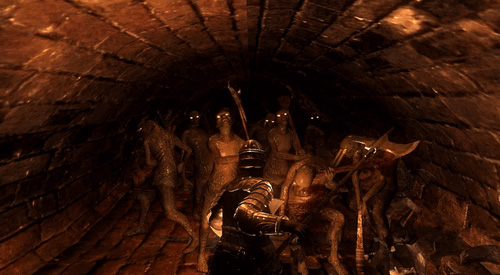 Carp tunnel syndrome?
Securing a foothold in the game at first feels impossible. In Boletaria's melancholy world, death is often quick; occasionally instant. A single blow from one of its ghoulish denizens will leave you dangerously close to death; from another it will kill you outright. Narrow winding staircases, rickety timber walkways and towering ramparts present ever-precarious platforms on which to do battle. Progression here is measured not in areas and abilities, but in metres and enemies.
Every careless mistake is punished mercilessly; every hasty decision regretted. Again and again your death returns you to the start of a level - occasional shortcuts the only succour from the otherwise inexorable slog ahead.
The feeling of dread is worsened by the game's economy. Released by felled enemies, soul points are Demon's Souls' only currency, used to upgrade attributes and purchase and repair weapons. But die and you lose them all. Only by reaching the location of death at the very next attempt can you recover these lost soul points.
You'd be forgiven for quitting after just a few hours, so relentless and unfair are the game's early levels. But stick with it and you soon realise it's not your character who's levelling up, but you yourself. Enemy weaknesses and attack patterns are learnt through careful study, as are the combination of weapons and magic rings needed to bring slim but appreciable increases to your chances of survival.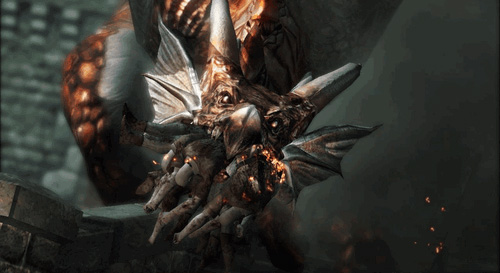 Drag 'em dragon!
Sponsored: Minds Mastering Machines - Call for papers now open