Belkin Play Max dual-band wireless router
Router booster?
Like any standard internet router, the Play Max includes a DHCP server to allocate IP addresses to connected machines. Equally standard is the port-forwarding arrangement - Belkin calls it "virtual servers" - that allows individual machines on your LAN to behave in certain respects as if they're directly connected to the internet.
Gamers, torrent downloaders - in fact many users except the complete neophyte - come to depend on port-forwarding.

This list is the your official source of information about the IP addresses the Play Max has allocated across your LAN. Sadly only a few of the connections are usually present, even after hitting the Refresh button several times. Four wired LAN devices are missing from this list. although they may turn up at some random time later.
But here's the catch: port-forwarding depends on the client machines always having known IP addresses. To guarantee this, the DHCP protocol includes a feature called "DHCP reservation". But the Play Max doesn't offer DHCP reservation. When the router is power-cycled, it can't guarantee to deliver those same IP addresses back to its LAN clients. This messes up the port forwarding, and so stuff stops working.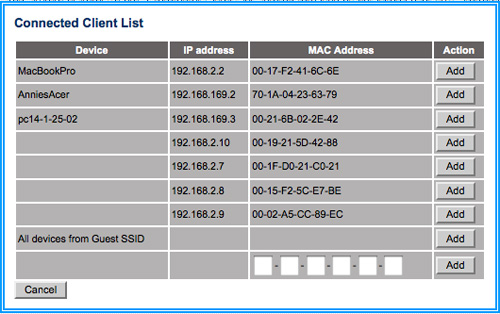 Access to the complete DHCP Client list is actually possible - if you dig deep into the Access Control menu. The missing machines do appear here, but without their assigned names the Play Max can't resolve their IP addresses.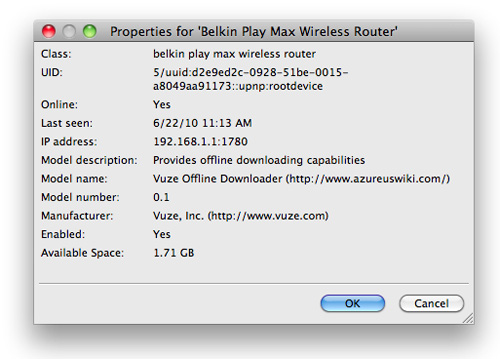 Although Belkin's own software loses track of the Play Max in AP Mode, Vuze's "offline download" feature does suss out its IP address
Sponsored: Minds Mastering Machines - Call for papers now open