Buffalo ships iPhone/HDD dock
Cradle your drive and your phone
Buffalo has released Dualie, which may sound like a fancy toaster but is actually a dock for iPods and external hard drives.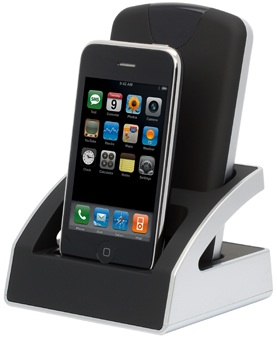 No, we're not entirely sure what the point is either, but Buffalo reckons there are folk out there who have an iPod or iPhone, need an external hard drive too, but can't face connecting the two devices to their computer by more than one cable.
The 500GB 2.5in hard drive that comes with the dock has both USB 2.0 and Firewire 800 ports, though the dock itself is limited to USB 2.0 - it's also a two-port hub.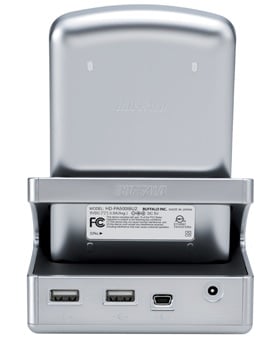 We can see Dualie being handy for folk with MacBook Airs - or any other computer with a single USB port and no Firewire, but few others apart from the habitually tidy.
Dualie costs around £170, but a regular Firewire 800 and USB 2.0 500GB hard drive will only set you back £100. Docks are a lot less than £70. ®
COMMENTS
Is it a storage extender?
If it is, then I suppose it makes a degree of sense. So then no matter what version of what iPhone you have you can load up the 500GB HDD with whatever you want and then stream it though the phone.
Or am I being really stupid?
Odd though sexy
Bizzare idea, but you have to admit - the thing looks good. Bedside iPhone storage, anyone?