Health minister outlines tech spending
Which consultants screw the most out of the NHS?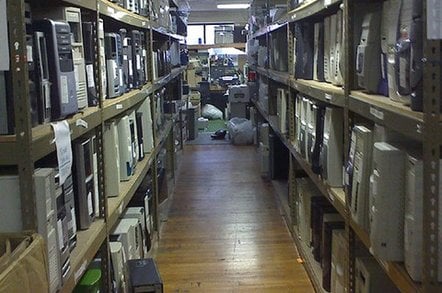 Tory MP for Hove Mike Weatherley has been bombarding the Ministry of Health with questions on its technology spending, but he's having mixed success.
The first effort on Tuesday asked for a percentage of NHS IT spending which went on online services, a percentage of spending on technology which could only be maintained by its supplier and finally how much the health service spent, in 2009 and in total, on technology projects which were over three years late.
Health minister Simon Burns shot this down effortlessly. The information was not held centrally and could only be collated at excessive cost, Weatherley was told on Tuesday.
Weatherley had more luck on Wednesday. He asked Burns for figures on total tech spending by the NHS in 2009.
Burns said:
Information technology (IT) expenditure reported by the national health service in the 2008-09 financial year amounted to £1,624 million, broken down as follows: (in millions of pounds)

Strategic health authorities 27

Primary care trusts 682

NHS trusts 915.
The Written Answer continued:
These figures comprise revenue expenditure (£1,363 million) reported through an annual national survey of IT investment, and capital expenditure (£261 million), including software licences, identified in NHS Accounts and reported by foundation trusts. They do not include expenditure by special health authorities or central expenditure funded by the Department.
Finally Weatherley asked for figures of spending on projects undertaken by companies with headquarters outside the UK. He was again told that comprehensive information was not held centrally and could not be obtained except at disproportionate cost.
But spending by the National Programme for IT was revealed:
(again in millions of pounds)

Accenture 10.04

Atos 33.75

Atos Consulting Ltd 1.36

Atos Origin IT Services UK Ltd 2.80

Cable and Wireless UK 23.50 CSC 213.00

CSC Computer Science 0.23

Fujitsu 37.26

Fujitsu Services 0.40

Total 322.36
®
Sponsored: Minds Mastering Machines - Call for papers now open