Euro mobile data best buys
As new rules come in, we compare the carriers
Orange
Orange charges £3/MB in Europe, or £8/MB elsewhere - or £3/MB and £6.46/MB if you're using a 3G dongle. It caps European data at 16MB for pay-monthly customers and 12MB for PAYGers so that you'll pay no more than £48 and £36, respectively. If that's not enough, text "YES" to 386 and Orange will let you spend more.
Update
Orange also offers various "World Traveller" bundles, though you'll have a hard time finding the details on the Orange website. So thanks to Reg Hardware writer Nigel Whitfield for pointing them out.
Pay £5, £12 or £90 up front, and you get 3MB, 10MB and 200MB, respectively, of data in Europe for a 30-day period. That's £1.67, £1.20 and £0.45 per megabyte. It also does daily passes for £2 (2MB) and £8.50 (50MB).
T-Mobile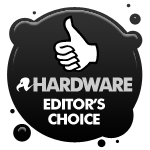 T-Mobile presents its European roaming options as 'boosters' for your PAYG or contract account and you'll be offered one as soon as you start using data in Europe. Boosters cost £1, £5 and £10, giving 3MB, 20MB and 50MB of data, respectively, and, also respectively, designed for daily, weekly and monthly usage.
The monthly package works out at £0.20/MB, which is exceptional value, even beating the £1/MB that Vodafone charges (see below).
Mobile broadband users get the same deals, though they can also select an alternative 30-day booster that provides 200MB of data for £40.
Note that the broadband £1, £5 and £10 packages last for a day - if you don't use it, you lose it. The phone £1 package lasts for a day from the time of purchase, while the £5 package lasts for a week.
Other countries are billed at the rate £7.50/MB.
Three
Three caps European data use at £45, though you can call up and change this to a more appropriate figure for your data needs. It charges £1.25/MB in Europe - £3 or £6 in other locations - so that's 36MB of data you can use before being cut off for the rest of the month.
Sponsored: Minds Mastering Machines - Call for papers now open