Euro mobile data best buys
As new rules come in, we compare the carriers
Virgin Mobile
Virgin charges a flat £5/MB wherever you travel to, though it also offers "travel passes" for use in Europe. You can buy an hour's access for £4, or a day's for £6. These give you 3MB and 5MB of data, respectively.
Mobile broadband users can buy one-, three-, seven- or 30-day passes for £10, £15, £30 and £60, respectively. The data cap is calculated on a 1MB:£1 ratio - so the £60 pass gets you 60MB of data, for example.
Vodafone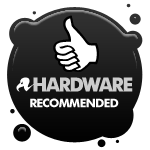 Vodafone charges £1/MB for the the first 5MB, then £5 for every 5MB after that. That's for Europe - in other countries the rates run to £3 and £15, respectively. As you near every 5MB, Vodafone will tell you so by text.
Vodafone only limits spending in Europe, capping the price at around £50 - 50MB in total. It will alert you when you reach £25, £39 and £49. After hitting the last of these, you won't be able to use any more data services that month.
For mobile broadband, you pay £10 a day in Europe, rising to £30 elsewhere, for 50MB of data.
Euro Roaming Best Buys
Vodafone's £1 per megabyte tariff is the best among the networks who bill directly for the data you use. However, it's still pricey compared to T-Mobile's bundle deals, which give you 50MB of data for just a tenner and are available to both PAYG customers and those on contracts. ®
Sponsored: Learn how to transform your data into a strategic asset for your business by using the cloud to accelerate innovation with NetApp