Big Blue buys BigFix
Patching and security is big biz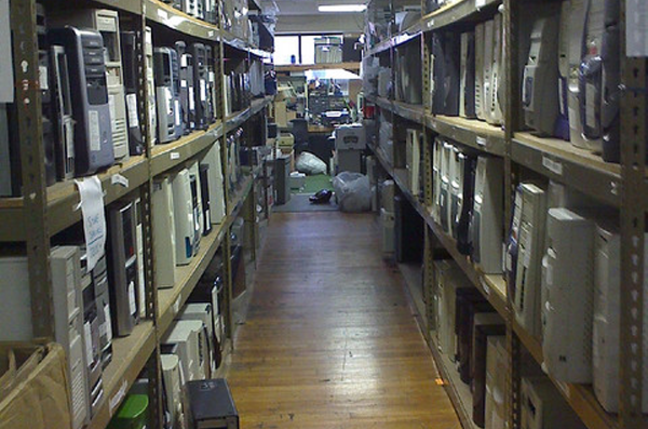 IBM continued today with its strategy of making relatively small but strategic acquisitions in software and services as it picked up BigFix, which makes a slew of management and security tools for the data center.
Some of BigFix's products, particularly in power management, asset discovery, and server provisioning, overlap with existing Tivoli products in IBM's Software Group or Systems Director tools from its Systems and Technology Group. But a far larger number of BigFix products in its systems lifecycle management, security configuration and vulnerability management, and endpoint protection categories are missing from the Software Group portfolio. IBM's Global Services has been partnering with BigFix to install its products in data centers and Big Blue decided it wanted BigFix all to its big self.
BigFix was founded in 1997 by David Hindawi, who was the company's chairman of the board until several years ago, when he was replaced by Dave Robbins, the company's current president, chief executive officer, and chairman. Because BigFix is privately held, IBM did not divulge the financial details of the acquisition. The deal is expected to close in the third quarter, and BigFix's 18 products will be tucked up underneath the Software Group wing, below the Tivoli-colored feathers.
BigFix made a name for itself distributing a freebie security alert that penny-pinching businesses often used in lieu of for-fee products to sniff around their PCs to alert them to what patches were necessary to get the machines up to date in terms of security patches.
This free service was a loss leader for paid-for products, but once BigFix was established and could live without it, the freebie security patch advisory was canceled in the summer of 2007.
BigFix currently has 200 employees, 120 resellers, and more than 700 customers, some of whom are managing as many as 100,000 endpoints using the BigFix tools. IBM says that the BigFix tools can scale to 500,000 endpoints, all from a single pane of glass and able to assess what among those machines are not in compliance with security rules and patch them "in a matter of minutes," according to Big Blue. Personally, I would like to see that claim put to the test on Patch Tuesday. ®
Sponsored: RAID: End of an era?