Tiger Woods PGA Tour 11
On course for more swinging
Freshen up the graphics..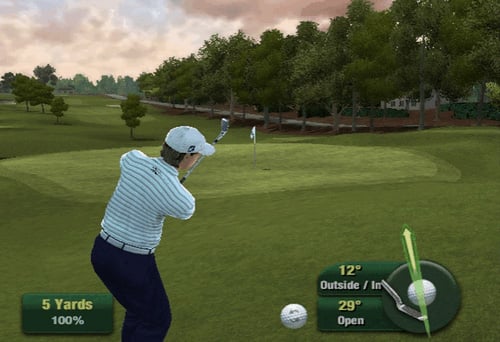 Chip and in
Unfortunately, little has been done to freshen up the game's graphics. Always adequate, the series has never troubled current hardware, and this iteration is no different.
That said, it's nice to finally see clouds moving and the odd breeze stir up some ripples through your golfer's trousers. But apart from these, a change in menu design, and minor improvements to Game Face, graphics remain unchanged.
As you'd expect, all of the traditional modes are present in both online and offline. But this year they've been joined by the Ryder Cup, which offers 12 vs 12 competitions in all the Cup's formats. It's unlikely you'll be playing it much offline in single-player, where you have to rely on a CPU player for partnered events, but it should prove extremely popular online, where a good old bit of Europe vs U.S.A is bound to get the abuse flowing.
Not to start any conspiracy theories, but on that point, it's surprising to see EA released the game in the States some weeks ago. I'd hate to suggest its early release was based on anything other than marketing budgets, but with the actual Ryder Cup only three months away, European players of PGA 11 will be at a significant disadvantage when first playing online against American opposition.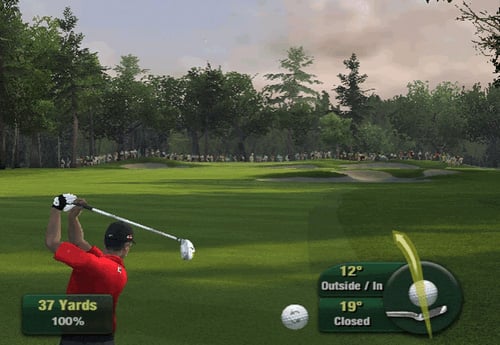 Swing like Tiger
Verdict
Unlike Fifa 2010 World Cup South Africa, EA's latest PGA Tour offers enough new features to warrant recommendation. The new XP and Focus systems should please just about everyone. And while True Aim probably won't, the fact that it's optional prevents it being divisive.
In fact, so good is PGA Tour 11 that, even though I know it's wrong, I'm off to play around with an 18-year old. Sorry, I mean I'm off to play a round of 18 holes.
More Games Reviews

Singularity
Prince of
International
Cricket 2010
Darkstar One:
Broken Alliance
Alpha
Protocol
Sponsored: Minds Mastering Machines - Call for papers now open

Tiger Woods PGA Tour 11
The successful franchise continues, with significant improvements all round. Available on Xbox 360 (tested), PS3 and Wii