Tiger Woods PGA Tour 11
On course for more swinging
Focus and control..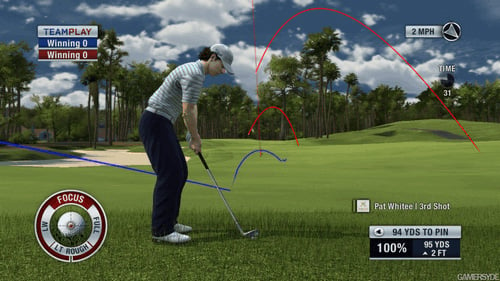 Let's get this down to a tee
Focus is an exhaustible gauge that curtails the use of Power Boost, Spin Control and Putting Line Preview. You begin each tournament with Focus at 100%, but it's depleted with each use of these features, forcing you to ration those extra touches of control.
As in previous entries, Tour Pro mode turns off all three features, greatly increasing the game's difficulty. But outside of Tour Pro, Focus remains a compulsory mechanic, challenging more casual players with its additional, but welcome, layer of tactical play.
True Aim, while not compulsory, is the more radical new feature. When selected, it changes the entire viewpoint to better approximate the true golfing experience. The aiming reticule is removed, and in its place markers indicate distance and elevation. Without so much as a dot to indicate ball placement, you'll have to judge the centre of the view to determine direction, and pay careful attention to your club's carry distance.
If that's not enough, the camera remains steadfastly behind your golfer after you've played the shot. And although the ball's flight is clearly marked by a trail, the limited view severely hampers any spin control adjustments.
It's a good thing, then, that True Aim is optional. The aiming reticule and adjustments have been a feature of the series for so long now, that I imagine for many players, like me, they've become something of a Linus blanket. But for those disillusioned by previous annual updates, the mode promises to freshen the experience considerably.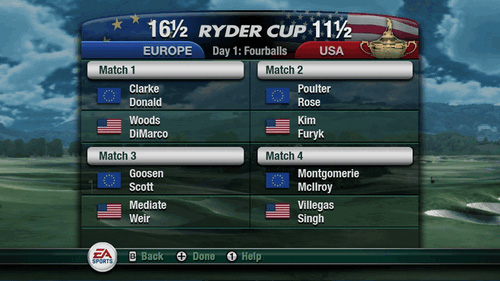 Who's driving in the Ryder?
Sponsored: Minds Mastering Machines - Call for papers now open