Tiger Woods PGA Tour 11
On course for more swinging
"Golf is like an 18-year-old girl with big boobs. You know it's wrong, but you can't keep away from her."
Of all the golfing quotes, this one from Val Doonican (of all people) resonates most when considering Tiger Woods PGA Tour 11.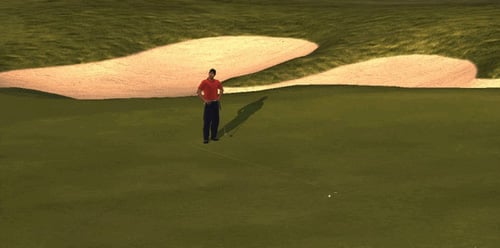 Despite the name, you can't cheat in this game
If you think that's a cheap shot at Tiger you'd be half right. PGA Tou may have graced fewer consoles than Tiger's graced hourly motels, but in returning to purchase this year's version, you won't feel anywhere near as sleazy.
You see, although EA has rightly earned an invidious reputation for perennial tinkering for the sake of tinkering, it also occasionally gets an update right. PGA Tour 11 represents just such an occasion, offering the current generation's finest golfing experience to date.
The first improvement you notice is to golfer progression. Gone are PGA 10's coach drills and stat modifiers, which always felt punitive, as they chipped away at your perfect 12.0 attributes with each poor round.
In their place is a more holistic, system of XP, a currency earned through challenges, tournaments, and even Fairways and Greens in Regulation, with which you can upgrade skill attributes or purchase Pro Shop equipment. By rewarding, albeit modestly, even poor placings in tournaments, the system also ensures an incentive to finish even the most abject rounds.
But the XP system doesn't single-handedly justify PGA 11's purchase. Two other major new features, Focus and True Aim, complete the most positive overhaul to the series in recent times.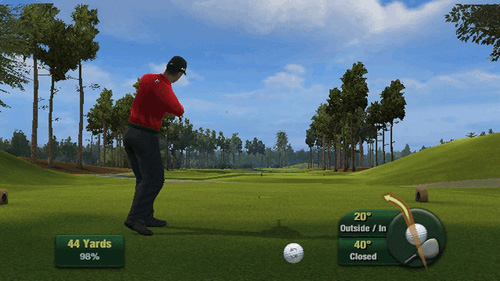 The green was a fairway away
Sponsored: Minds Mastering Machines - Call for papers now open