IPVision FetchTV SmartBox 8000 DVR
Freeview recorder with Sky Player and iPlayer to boot
We do have some small niggles, though. The lack of an LCD display on the SmartBox means that you don't get much feedback in response to your commands, and this is irritating when you're first learning how to use it.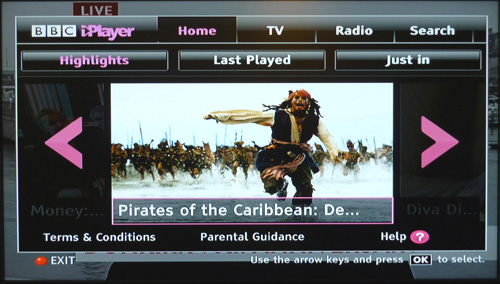 BBC iPlayer in action
The remote control is thin and oddly-shaped, with small fiddly buttons. The slim QuickStart guide doesn't provide as much detail as it could – for instance, it took a while to figure out how to switch back to the live broadcast after using the 'live pause' option.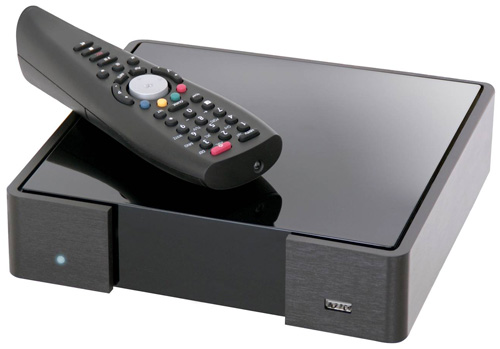 Versatile, but at a cost
Verdict
Despite those minor annoyances, the SmartBox 8000 works well and is an attractive option if you're looking for a Freeview box that lets you go beyond the standard selection of Freeview channels. It's a little more expensive than some of its rivals – you can get twice the storage space from a number of similarly-priced Freeview recorders – but the BBC iPlayer adds to its value, while the option of dipping into the Sky Player every now and then will appeal to a lot of people who might be reluctant to sign up to Sky's full satellite service. Its main weakness is the lack of Freeview HD channels, so some people may prefer to pay the extra for the HD model that should also be hitting the shelves now. ®
More Freeview Gear Reviews…

Group Test
Freeview HD boxes
TVonics
DTR-HV250
Digital Vision
GiGo DV-DTR1
Wyplay
Wyplayer

IPVision FetchTV SmartBox 8000 DVR
BBC iPlayer and Sky Player wrapped up in a Freeview box.