IPVision FetchTV SmartBox 8000 DVR
Freeview recorder with Sky Player and iPlayer to boot
The only real annoyance during the initial set-up is the intrusive online activation process, which requires you to provide your address, telephone number and credit card details even if you don't want to sign up for the Sky Player or other optional on-demand delights such as Hellenic TV. You should be allowed to use the basic Freeview features straight out of the box, without being pestered for your credit card until you specifically choose to use the optional paid-for services.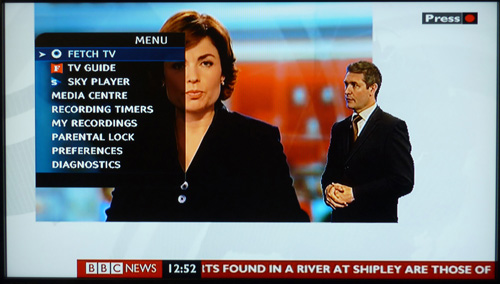 Main FetchTV menu
However, once the activation process is out of the way the SmartBox performs very well. In addition to the standard eight-day EPG, the remote control also allows you to activate a special FetchTV menu that provides access to the BBC iPlayer and Sky Player. The BBC iPlayer worked well, producing image quality that was comparable to ordinary standard-definition programmes.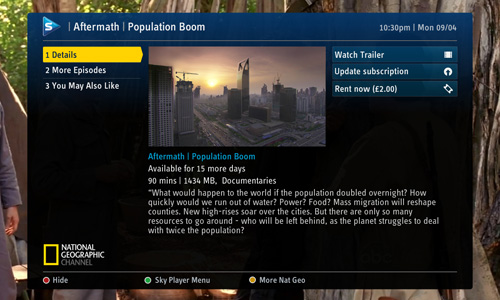 Programme summary
The Sky Player is certainly an attractive option too, although the content available here will depend on what you choose to pay for. Sky subscriptions range from £15 for the most basic package up to £41.50 per month for all the sports and movie channels. The good news is that you can sign up for one month at a time, so you can just dip into it for occasional events such as the French Open tennis or that football malarkey.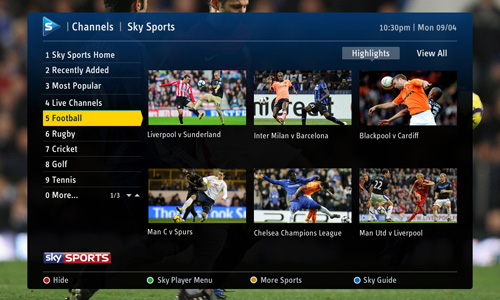 Sporting choices
The SmartBox also provides its own fairly modest selection of on-demand movies and other programmes, with older films such as Armageddon typically costing £2 each and more recent releases such as Paranormal Activity at £3.50.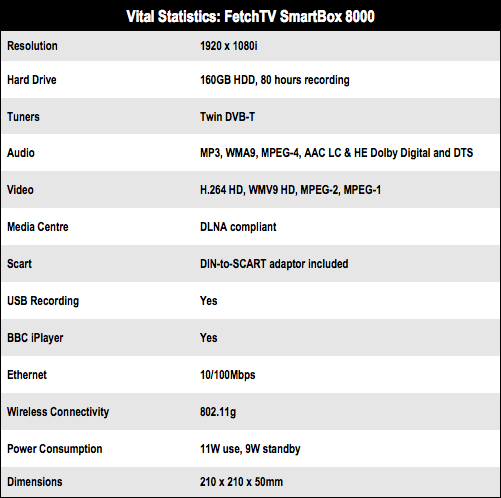 dth="501">