IPVision FetchTV SmartBox 8000 DVR
Freeview recorder with Sky Player and iPlayer to boot
Review The Freeview market has been getting more crowded recently, stimulated – as were we all – by the long-awaited addition of new high-definition channels to the service. However, there's still plenty of new kit that out there that merely tunes into standard definition, such as the FetchTV SmartBox 8000 from IPVision. What makes it stand out from the crowd though is it's the first Freeview box to provide access to the Sky Player, as well as the BBC iPlayer.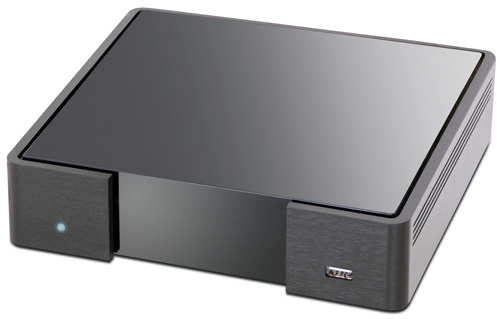 More than just a Freeview box: IPVision's FetchTV SmartBox 8000
The SmartBox isn't much to look at, consisting of little more than a square lump of black plastic. The only noticeable features on the front are a USB port and a tiny little power light. Tucked around the back of the unit there's a single aerial input that connects to twin tuners inside the box, allowing you to record two programmes simultaneously. The SmartBox 8000 has a 160GB hard disk, which can record about 80 hours worth of programmes.
Next to the tuner is an HDMI connector, which provides 1080i output, a SP/DIF that supports Dolby Digital and DTS audio, and a separate headphone connector. There's a 10/100 Ethernet port for network connectivity, and the SmartBox also has built-in 802.11g Wi-Fi too.
The SmartBox doesn't have a Scart connector, although there is a mini-DIN output for analogue video, and IPVision includes a DIN-to-Scart adaptor cable in the box, along with the remote control and cables for the aerial, Ethernet and HDMI.

No Scart socket, but if you need it a mini-DIN to Scart adapter is included
Getting started is nice and easy, even for less technically knowledgeable users, as the SmartBox guides you through the set-up process one step at a time. There's no internal fan, so it runs very quietly, and power consumption is a steady 11W – although this only drops to about 9W in standby mode, which certainly leaves room for some power-saving improvements.
Sponsored: Minds Mastering Machines - Call for papers now open