UK small firms better get used to Dell's 65-day payment terms
Interest free?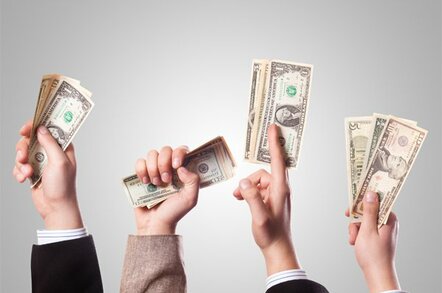 Dell has insisted that its decision to extend its payment times will not affect small businesses in a range of countries - none of which are the UK.
The slightly troubled PC giant announced earlier this week that it would stretch out standard the time it waits before cutting a cheque to its suppliers to 65 days, instead of the previous 50.
The change was enough for the UK's Forum of Private Business to immediately induct Dell into its late payments Hall of Shame.
Dell did not initially enlighten us to the effect of its decision, but subsequently contacted us to explain the change.
"The 65-day payment term is being put in place on a global basis for Dell's non-production procurement, which includes vendors such as telecommunications companies, insurance companies, financial services, services vendors," a spokesperson explained.
This would bring them in line with its product procurement suppliers, the spokesperson said.
However, they added: "The standard does not apply to certain exempted diverse suppliers, including many certified small vendors, whose terms can be shorter, generally ranging from 20-45 days."
It will also not apply in countries where there are "restrictions" such as France, Japan, Korea, India; or in some countries such as Brazil in which credit costs are very high.
It would appear that "exempted diverse suppliers" refers to companies in the US, leaving British small firms out in the cold. Small firms in the UK might be assumed to have little in the way of French, Japanese, Korean, India or Brazilian outposts.
In other words, the UK's small firms will just have to suck it up. ®
Sponsored: Minds Mastering Machines - Call for papers now open