iPhone 4 Sim shrink sorrow solved
Trim your Sim
Those of you buying an iPhone 4 or an iPad 3G will face the issue of getting Micro Sim card replacements. You have three options:
Either fork out for a new plan, exchange your old Sim - or cut the old Sim to the right size. That's where the Micro Sim Cutter from Asian gadget seller Brando comes in.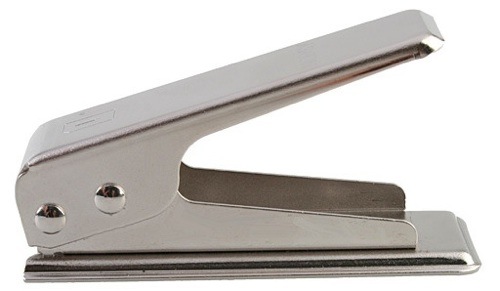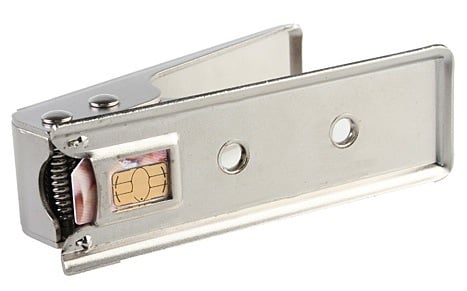 Place your Sim into the stapler-styled device, squeeze the lever and out will pop a suitably sized Sim, cut to fit iPhone 4 and iPad 3Gs. With the ability to continue using your old handset through the bundled Sim adaptor, this simple tool is a cut above the rest.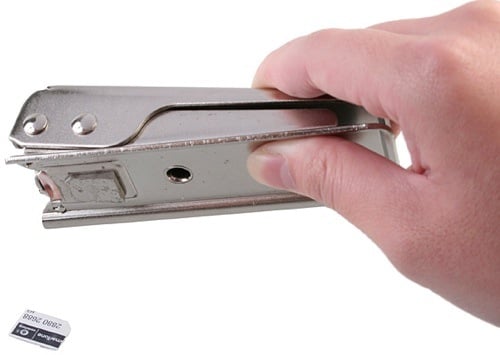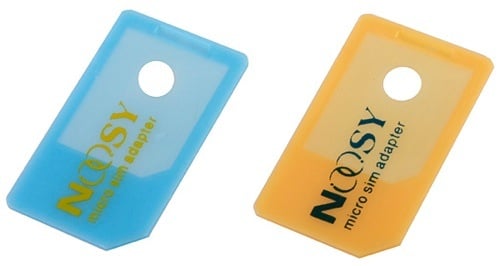 The Micro Sim Cutter is available from Brando for $25 (£16).
Alternatively, if you prefer a free, DIY approach, have a look here or here. ®
COMMENTS
I don't suppose...
...anybody saw the BBC reporter and blogger Rory Cellan Jones attempt this by hand shortly after the iPad debuted in Britain - as part of a large media organisation Apple may very well have put a word in his ear telling him not to publish a working hack, either that or he's rubbish at doing it (most likely), because his attempt failed.
As a direct result of his own posting on the BBC website I am sure now that people think it can't be done, which is pretty bad.
I wouldn't shell out for a dedicated device to do this, but it might be useful for those mobile phone market stalls for an extra service.
I've done it myself with a £2 Three SIM and it worked - saved me from the iPad plans odd Ts&Cs. Took a little bit of fine sanding down after chopping it down, but it works every time its put in and taken out. One thing I noticed, is that the metal contact pad of a normal SIM is actually of a different size than the MicroSIM, but not sufficiently different to matter - but you do have to snip off plastic from three different sides to centre the pad perfectly in the slot.
One note of warning - some networks send you texts to properly activate a payg sim or receive forgotten account passwords. The iPad doesn't receive texts!
Does this work?
Given that microsims contain new code, does this work? Does the ipad ignore the new microsim codes? (e.g. this sim does not allow tether, etc.)