Singularity
Shootin' through spacetime
Deadlock holiday..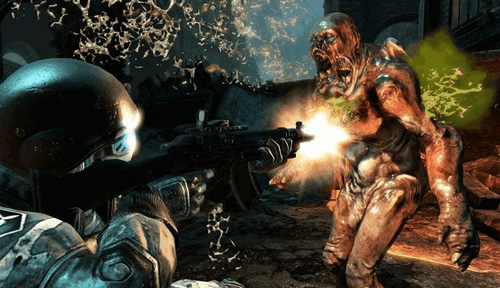 Take that, slimebag
One unwelcome attribute of the TMD is its Deadlock ability, which arrives via an upgrade around the halfway mark. With it you can generate a projectile bubble that envelops an area in suspended time. Introduced (unsurprisingly) to halt fast moving fan blades, you soon realise it can be used anywhere, on any enemy, and without cost to your E99 supplies.
Even on the game's most difficult setting, which until then proves extremely tough, the game is suddenly made too easy. Enter a room full of soldiers and mutants and the temptation to throw a Deadlock around them is too great. Once trapped, all that remains is for you to walk leisurely in and spray them with bullets.
The only saving grace is that Deadlocks can be combined with exploding barrels and freezing canisters to provide some memorable and entertaining moments. But even this can't prevent dissatisfaction with your new found omnipotence. It's ironic in a game which otherwise excels through variation that this one ability can be employed to such devastating effect throughout its entire second half.
In spite of this invulnerability, you'll still find yourself wanting to complete Singularity. The plot, although littered with paradoxes (we are talking time travel after all), crescendos to a thrilling climax. And the variety of combat and puzzles never diminishes. Even the graphics and architecture, unimaginative in the game's early levels, improve significantly throughout.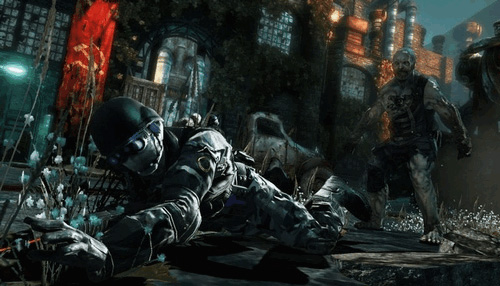 Man down
Verdict
You may have seen it all before, but through great variation and pacing, Singularity manages to always entertain. And if you can resist using Deadlocks at every opportunity, you'll also find there's plenty of challenge.
More Games Reviews

Prince of
International
Cricket 2010
Darkstar One:
Broken Alliance
Alpha
Protocol
Red Dead
Redemption

Singularity
Always unoriginal, but more than occasionally entertaining. Available on PS3 (tested), Xbox 360 and PC