WTF is... Project Canvas?
A good thing, we say
The aim of Project Canvas – it's real name will be something else, yet to be decided, though "YouView" is one that's been mooted – is to provide a common user interface to access internet-streamed live, catch up and on-demand services.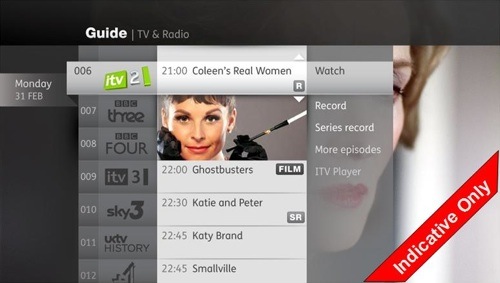 How Project Canvas may present EPG info
It's envisaged that it will be incorporated in both Freeview and Freesat equipment, providing those services with useful extras that, for many people, may mean that they simply don't feel the need to opt for a subscription TV service from Virgin Media or Sky.
Over the top
Key to making Canvas work will be the user interface. Though it hasn't yet been finalised, preview screenshots show how, for example, highlighting a show in the electronic programme guide (EPG) can provide not just the usual options to record, with or without a series link, but also a 'More episodes' link that will take the user to catch-up content, rather than having to access those services through a separate option, as is the case so far on boxes that have the iPlayer available, such as some Freesat products and iCan's Easy HD receiver.
The TV industry refers to programmes delivered over the internet like this as 'over the top' content, and it's not restricted to just the catch up services from the major broadcasters.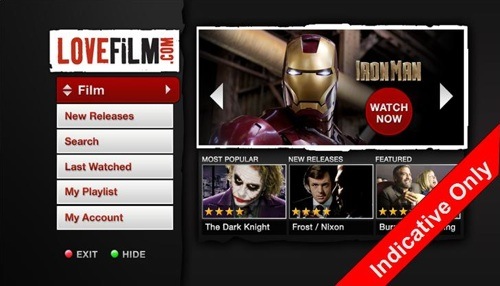 LoveFilm could standarise its TV UI
Canvas is also designed to allow other content providers to create applications for it, some of which may be free, others paid for. One example on the Canvas website is LoveFilm - with Canvas, rather than having to create separate applications for Sony and Samsung TVs, it can create one app that will run on all Canvas-compatible hardware.
Sponsored: Minds Mastering Machines - Call for papers now open