WTF is... Project Canvas?
A good thing, we say
And it's not necessarily just video services that Canvas can offer, either. Mock-up screens show other web services, like BBC news headlines, eBay and Flickr. Some of those, of course, are already available on connected TVs, but there too the implementation and range of services varies from brand to brand, something that won't happen with Canvas.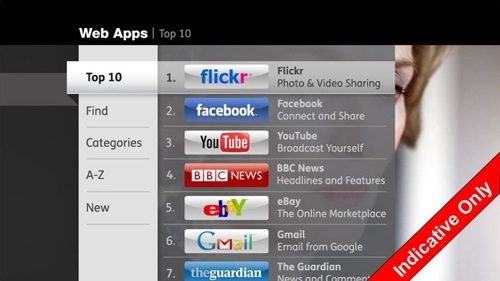 Canvas will front other internet services - not just TV
Who can play?
The conditions of approval for Canvas make it clear that licensing should be on a cost-recovery basis only, so just about anyone who's willing to sign up to the technical standards will be able to make compatible kit. That has to be good news for punters.
Humax is one of the key technology partners, and companies such as ADB – maker of the iCan – along with Vestel, which makes many Freeview products under different brand names, as well as Sagem and LG are all apparently interested in making compliant products.
The internet side of things is open to all-comers too. You won't have to have a connection from one of the Canvas partner ISPs to be able to use the service, though you will of course need a certain minimum speed. The BBC Trust's approval says that "quality standards for ISPs delivering Canvas will be set at a minimum level".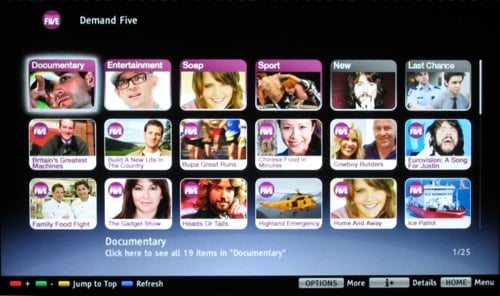 Canvas can deliver catch-up TV services
That means, effectively, that though you can use any broadband service, those that have signed up to use the eventual Canvas branding will have to meet certain standards. How detailed those requirements will be remains to be seen - we hope they will at least offer some clarity with regard to usage caps.
Sponsored: Minds Mastering Machines - Call for papers now open