Panasonic Viera TX-L32S20B 32in LCD TV
Goal: affordable Freeview HD telly
Review Rumour has it there's some footie competition on the box right now that certain folk might want to watch in HD. If you've got a set with a DVB-T2 tuner you can view these all-important games on the BBC and ITV Freeview HD channels without having to shell out for an expensive subscription. However, most manufacturers have been holding back their T2 tuners for their more expensive sets, but Panasonic has resisted this temptation and shoved one inside the rather affordable Viera TX-L32S20B.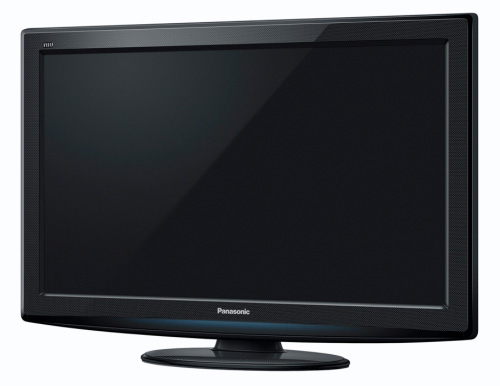 Panasonic's Viera TX-L32S20B with footie Freeview HD on-board
When it comes to design, Panasonic's sets rarely stand out from the crowd apart from a few higher end models like the rather attractive TX-L32D28. Sadly, the TX-L32S20B doesn't manage to rise above design mediocrity, but it's not for want of trying, as Panasonic has added both a blue-ish hue that arcs across the bottom of the chassis and a pimply textured finish that runs around the main bezel. However, the impact of these touches are rather neutralised by the set's overly angular shape and the downright chunkiness of its chassis, which is over 80mm deep.
Nevertheless, that chunky design means there's plenty of room for ports and sockets on the side and rear, where three HDMI ports are joined by a set of component inputs and two Scart sockets. There's also an optical output to allow you to send digital audio from the Freeview HD tuner to an external surround sound amp.
Although there's an Ethernet port on the rear, it's currently unused – although it may be used for IPTV updates to the Freeview service in the future – so you don't get any support for Internet widgets or DNLA media streaming. This is disappointing, as similarly priced sets from the likes of LG now come with these features as standard. And while the TX-L32S20B does have an SD card slot on the side, this can only be used for viewing JPG pictures and AVCHD/SD video files, so it isn't all that useful.
At least setting up the TV is a breeze and the HD channels are automatically tuned alongside the standard definition ones, as long as HD broadcasts are currently available in your area – you can check for this here.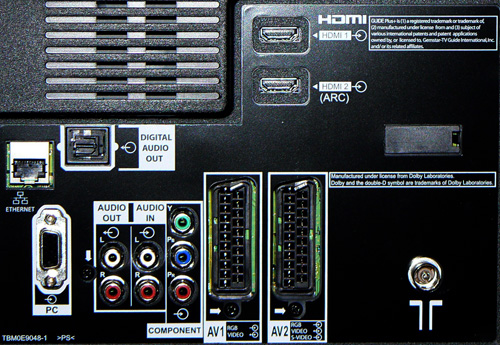 Alas, the Ethernet port is left unused
Using the set in East London I had no problems getting strong reception on both the standard and high definition channels and was impressed by the picture quality of the BBC, ITV and Channel 4 HD broadcasts on Freeview, as they compare favourably to their Freesat HD counterparts.
Sponsored: Minds Mastering Machines - Call for papers now open