Want Olympic tickets? Better get a VisaCard then
No place on the podium for MasterCard
The Office of Fair Trading and European regulators are discussing whether any action is needed after it emerged that only Visa credit or debit cards will be accepted for tickets or in shops at Olympic venues.
The online Olympics 2012 shop, where from next month you'll be able to buy rubbish models of rubbish mascots Wenlock and Mandeville, says it is "proud to only accept card payments by Visa (credit, debit and prepaid). We also welcome payment by cheque."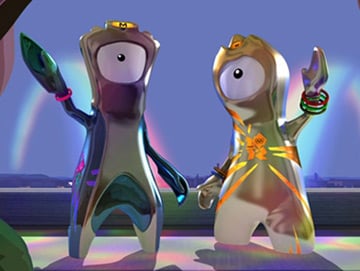 But the chief executive of consumer organisation Which? was less impressed.
Peter Vicary-Smith told the Beeb: "We think it's outrageous that some UK sports fans should be discriminated against in this way. We want the London 2012 Committee to take steps to ensure there's a level playing field and that UK consumers have equal access to the Games, whether or not they are Visa cardholders."
But a spokesman for London 2012 said this was nothing new and Visa would be the official card "in the same way as for the Beijing Games in 2008 and the Vancouver Games earlier this year".
But as long as you do have a Visa card you will be able to buy a Coca-Cola or eat a McDonalds at the Olympic venues. Or you could get online and buy a pillow case emblazoned with the infamous Lisa Simpson blowjob image. ®
Sponsored: RAID: End of an era?