Buyer's Guide: 3D TVs
Nice kit - but where's the content?
Initially, LG had only planned to sell passive screens into pubs and other venues that were showing Sky's 3D football broadcasts, as the less expensive glasses made them much more practical for large audiences.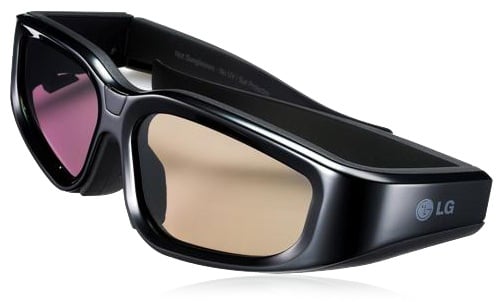 LG's active-shutter specs
However, LG says that there's been strong demand from the public for passive 3D technology, so it's now planning to release a 47in passive 3D model called the LD950 alongside the active models that it has already announced. Pricing for that model hasn't been set yet, but it's expected to be £1500-2000.
What to Watch: Hollywood
The biggest disappointment for the 3D buff has to be the lacklustre efforts of the Hollywood studios. Despite their rushed attempts to cash in on the 3D craze in cinemas, they're offering little incentive to buy either 3D TVs or the new generation of 3D Blu-ray players
A, yes, you'll probably need to buy a new Blu-ray player to play 3D discs – although lucky owners of the PS3 will get a firmware update real soon now that will provide compatibility with the Blu-ray 3D format.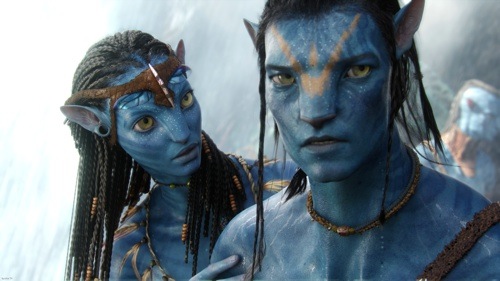 What, we're not on 3D BD until 2011?
Avatar is the obvious candidate to lead the charge for Blu-ray 3D, but the 3D version isn't due to appear here until 2011. Other recent 3D hits, such as Alice in Wonderland and Clash of the Titans have got release dates for their 2D versions on DVD and Blu-ray, but with no sign of a Blu-ray 3D release on the schedules. And, frustratingly, several of the Blu-ray 3D titles that are due for release in the next few months have been snapped up by companies such as Samsung and Panasonic as part of promotional bundles that are only available with their own 3D TV sets.
The first Blu-ray 3D title to go on general release looks like being Cloudy with a Chance of Meatballs. There's not much else on the schedule for this year that is likely to have people queuing up to buy 3D kit. At the moment, it looks as though Hollywood is singularly failing to put its money where its mouth is.
Sponsored: Minds Mastering Machines - Call for papers now open