Buyer's Guide: 3D TVs
Nice kit - but where's the content?
And that's just the beginning. Some active-shutter televisions are only sold with two sets of glasses, and many of them, particularly at the bottom end of the market, don't include any glasses at all. The electronics built into the active-shutter glasses means that they cost a hefty £60-100 per pair, so buying spares so that you can invite a few friends round to watch a spot of 3D footie could easily set you back several hundred quid - and can you imagine the fuss when little Johnny drops his glasses down the loo?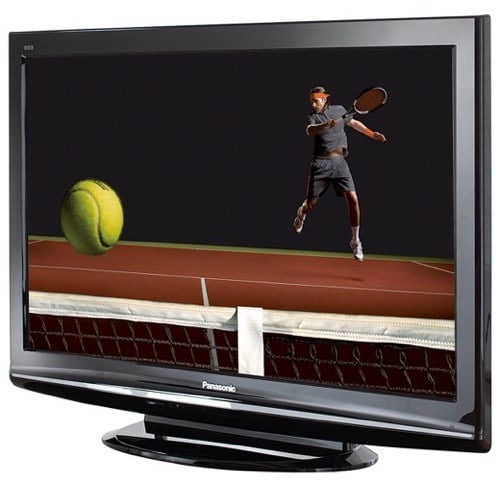 Plenty of sports events are being shot in 3D - but few are yet being broadcast here
And just to rub it in, it turns out that glasses from different manufacturers are incompatible, so a friend with a Samsung 3D TV can't come around and use his own glasses to watch stuff on your Sony 3D set.
Likewise, not all 3D TVs come with a transmitter built in, or with one bundled. Watch out for the a phrase like '3D ready' or '3D upgradeable' to indicate a telly with the requisite on-board image processing electronics but none of the necessary add-ons.
The cost of the active-shutter glasses has led LG to also promote a different type of 3D television, known as 'passive' or 'polarised' 3D. These passive 3D TVs display images for both the left and right eyes on screen at the same time by interlacing the two images on alternate lines on the screen. The sense of depth is slightly less effective, and the image a little darker, but the glasses are a lot cheaper as they merely require an inexpensive polarised filter to ensure that each eye sees the correct image.

Samsung specs: be careful you don't sit on them
They're basically the same as the throwaway glasses that you get when you go to see a 3D film in the cinema, so they should only cost £1-2 per set. Or less if you've been to see a 3D movie recently and have kept the specs.
Sponsored: Minds Mastering Machines - Call for papers now open