Buyer's Guide: 3D TVs
Nice kit - but where's the content?
The appearance of three-dimensional depth is effective – more than I had expected in fact – but you need a high spec TV to handle the 3D wizardry, and that does come at a cost. Some of the manufacturers are being a bit coy about pricing at the moment, but you're looking at £1800-2000 for even an entry-level 40in LED-backlit LCD model such as the Samsung LE40C750 - although online prices are already dropping to around the £1500 mark.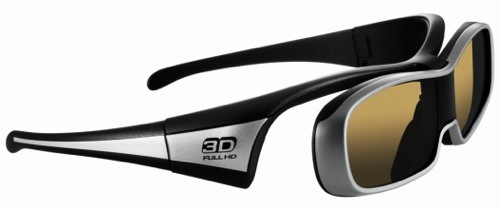 Some specs are snazzier than others: Panasonic's glasses
Step up to a larger plasma display, and you could pay, say, up to £5000 for Panasonic's 65in TX-P65VT20.
What to Watch: Broadcast 3D Content
There's not much point in spending the best part of two grand on a new 3D TV if there's nothing for you to watch. Sky has already begun broadcasting a number of football and rugby matches in 3D – but only to pubs and other public venues.
Its full 3D channel will broadcast films and drama programmes as well as sport, but won't be available to ordinary subscribers until "the second half of this year" – and probably later, rather than sooner.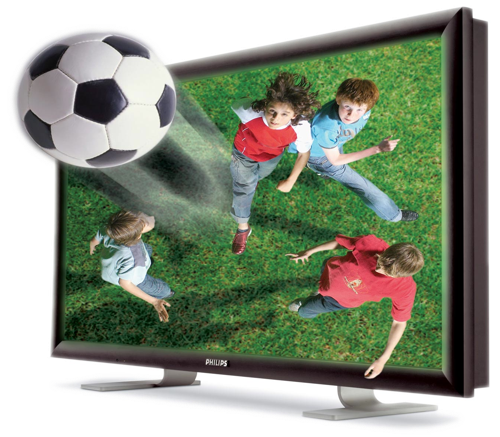 3D footie coming home in the autumn, says Sky
Existing Sky subscribers who already take its 'top-tier' HD package will get the 3D channel for no extra cost, although other subscribers may need to upgrade their existing package. However, existing Sky HD boxes are already 3D-compatible, so at least you won't need to buy a set-top box.
It turns out that existing Virgin and Freesat set-top boxes are also 3D-compatible. But while both companies say that they are exploring the possibility of future 3D broadcasts, neither has made any definite announcements so far.
Freeview has only just starting broadcasting in HD, so don't expect it to get into 3D for another five years or so. The BBC has indicated that it hopes to film and broadcast some of the 2012 Olympics in 3D, but it has no plans for a full-scale 3D channel.
Sponsored: Minds Mastering Machines - Call for papers now open