Buyer's Guide: 3D TVs
Nice kit - but where's the content?
Group Test The good news, as a Panasonic spokesman told me a couple of months ago, is that "there will be no format war" for 3D TV. It's true that there are actually two different types of 3D television, but both types can play 3D TV broadcasts and films on 3D Blu-ray Discs, so you don't have to worry about buying the wrong type of 3D TV and then being left with an expensive and obsolete piece of kit when one format wins out over the other.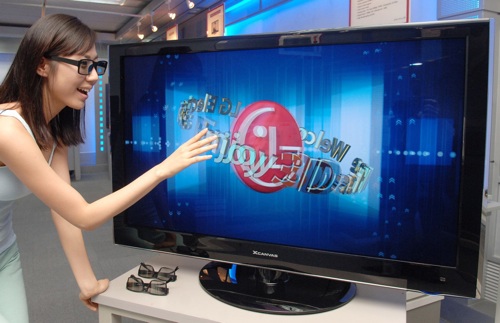 3D TV: no format war - well, kind of...
There are currently four major companies preparing to launch 3D television sets this spring - LG, Panasonic, Sony and Samsung – with rivals Sharp, Philips and Toshiba also gearing up for launches later this year. With one exception – which I'll come to in a moment – all these companies have standardised on a 3D system known as 'active-shutter' technology.
All 3D technology works by displaying two slightly different images on the screen – one for the left eye and another for the right eye. Your brain then merges the two images together to create the illusion of three-dimensional depth. Active-shutter televisions rapidly alternate between the two images, flicking from the right-eye image to the left-eye image in quick succession.
The glasses that you use with these TVs include a set of electronic 'shutters' – LCD lenses that alternately open and close the left and right eyepieces in sync with the alternating image on the TV screen.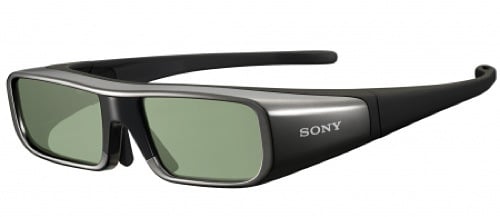 Active shut-out: don't assume Sony specs work with Samsung sets
A small transmitter, either built into the TV or connected to it over a cable, sends a signal to the glasses to ensure they expose the correct eye to the image being shown at that moment on the screen. The synchronisation process is automatic, so don't let anyone tell you you need to pay an engineer to link the two together for you.
Sponsored: Minds Mastering Machines - Call for papers now open