3D TVs Best Buys
What's best for early adopters?
Group Test Manufacturers may have plans to release a fair few 3D TVs this year, but for the moment the range is limited, typically to a single product line for each supplier split into one or more screen sizes.
Here are the TVs I've looked at in this initial round-up, but Reg Hardware will reviewing more as these manufacturers release them and their rivals bring their own offerings to market:
So out of these five TVs, which impressed me the most?
Judged purely as a conventional 2D television then the Samsung UE40C7000 stands out from the crowd, with its striking slimline design and equally striking image quality.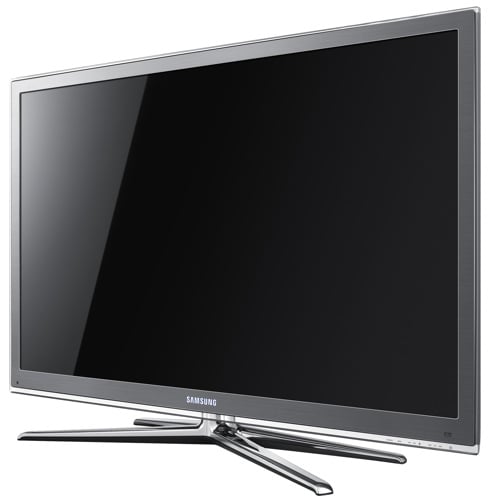 Recommended: Samsung's UE40C7000
However, I do feel that the 'wow' factor of 3D is assisted by having as large a screen as possible, and when it comes to watching 3D I found myself gravitating towards the larger models from LG and Panasonic.
Samsung and Sony don't do themselves any favours by charging extra for the expensive active-shutter glasses – if you're buying a 3D TV then having to pay extra in order to use the 3D features seems a bit miserly.
In terms of affordability, LG's LD950 scores here by opting for passive 3D technology, which means that you can buy a bunch of glasses for your friends without having to take out a second mortgage. However, the LD950 has relatively modest specification in other areas – especially given its £2500 price tag – and is outshone by the bright and vibrant imagery of Panasonic's VT20.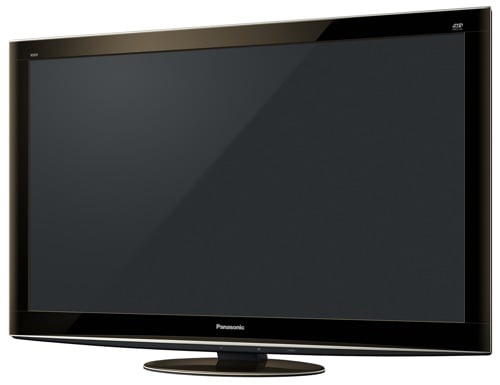 Panasonic's Viera TX-P50VT20B: the Editor's Choice
With a price of £2200, the 50in VT20 sits right in the middle of the price range for this group, yet it has the biggest screen, and a bold, vivid image that works well in both 2D and 3D – and you get two pairs of active-shutter glasses thrown in to boot. No question, then, that this gets Reg Hardware's Editor's Choice award. Coming up close behind is the Samsung UE40C7000, which takes the Recommended gong. ®
COMMENTS
Console and 3D
Hi,
All 3D coverage seems to be about films. What about video games?
Am I missing something? Final Fantasy, GTA, Mario, Resident Evil, StreetFighter... In 3D? Are consoles gearing up for 2D/3D instead of 50Hz/60Hz?
PS The cheaper passive tech can be used on existing kit (I've tried; the bipolarisation was explained to me as I am an an idiot, and *I* got it to work).
Andy
Unfair price comparison?
I don't get it. The cost of the Samsung and the Sony with two pairs of glasses and the sync widget was still cheaper than the other models. They were smaller TVs admittedly, but that was not your point.
Good article tho'.